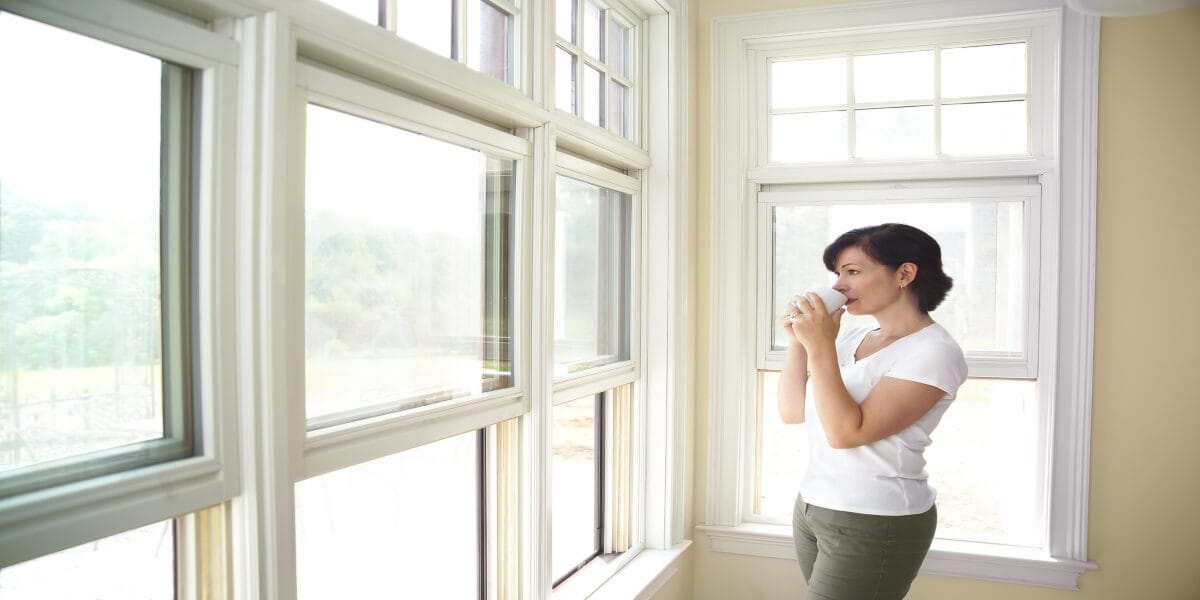 Single Hung Windows vs. Double Hung Windows
Your windows are a fundamental part of your home's style. With more options than ever, homeowners can choose the windows that reflect their unique taste and style. To most homeowners, new windows are about energy efficiency and easy operation. But installing replacement windows is also a golden opportunity to enhance your home's value and curb appeal.
When you are ready to start your home window replacement project, there are several factors to consider. Affordability, style, and energy efficiency are chief among these.
Every house and homeowner's tastes are different, but some window trends and styles stand out as the most popular choice for homeowners in California. Among these types of windows, single hung and double hung windows reign supreme.
While these two window styles share many similarities, understanding their differences will help you determine which type of window is the best fit for your home.
What are single-hung windows, and how do they differ from double-hung windows?
Window Operation
In the window industry, the term "hung" refers to operable — or movable — sashes. A sash is the operable part of a window that moves horizontally or vertically depending on the window type.
Single-hung and double-hung windows are very similar in appearance — the main difference is how the two windows operate.
A single hung window has a fixed top sash and an operable bottom sash that moves vertically. A double-hung window has a top and bottom sash that are both operable.
Because double-hung windows have two operable sashes, you can open just one sash at a time for better control over airflow.
Window Ventilation & Air Circulation
When deciding between window types, homeowners often ask which window styles offer the best natural ventilation. Natural ventilation is the purposeful process of supplying and removing air from an indoor space through an opening.
Both single-hung and double-hung windows offer considerable ventilation. However, double-hung windows have two operable sashes that allow for maximum airflow. Cool, fresh air flows in through the bottom sash, while warm air flows out of the top sash to keep your home comfortable all year long.
Window Cleaning & Maintenance
Proper care is crucial in maintaining the appearance and functionality of your home windows. Even vinyl windows — known for being low maintenance — will need occasional cleaning to keep them in the best shape possible.
While the same basic tenants apply to the maintenance of most windows, the process differs depending on the window style. For example, a casement window opens outward, and you can often clean both sides of the glass from inside your home. On the other hand, a picture window is stationary, so you must go outside to clean the outer pane of glass.
If your window has a screen (most operable windows do), you can remove the screen for cleaning.  A removable window screen allows you to clean the screen and reach the window panes, tracks, and weep holes.  In addition to removable screens, single and double-hung windows have the added benefit and convenience of a tilt sash.
The operable bottom sash in a single hung window tilts inward, allowing easy cleaning of the interior and exterior window glass. A tilt sash is especially helpful in cleaning hard-to-reach second and third-floor windows.
Double-hung windows also come with tilt sashes — both sashes tilt inward for easy window cleaning and maintenance.
Window Cost & Availability
Because of the added features and functionality, double-hung windows typically cost a bit more than similarly sized single-hung windows. It all comes down to your price range and style preferences. Both windows are an excellent choice, so you really can't go wrong!
Metropolitan High Performance Windows offers ENERGY STAR® certified single-hung and double-hung windows from top window manufacturers in various colors and materials. And we only sell and install energy-efficient windows and doors, so you know you're getting the absolute best product with an industry-leading warranty.
Are you looking for something else? We offer a variety of windows, patio doors, and entry doors and would be happy to assist you in making the best decision for you and your home.
Call 800-995-8878 or send us an email, and our knowledgeable team will be happy to answer any questions or schedule a free window estimate.  If you include your window sizes in your request, we will get back to you with a quote.