Exterior and Front Doors and Installation Service
Showcase your home's individuality with gorgeous entry doors that complement the character of your home and family. The entry doors of your home should be built to be beautiful, secure and energy-efficient. At Metropolitan High Performance Windows, all of our exterior doors are designed to offer you beauty, performance and value. In fact, our entry doors are individually customized for homeowners to the residential market's highest standards of beauty, durability, security and energy efficiency. Our products deliver uncompromised quality with virtually unlimited style options to complement your home's architecture and personal preferences. Handcrafted from the finest materials available, our entry doors introduce your home with uncommon elegance and make your guests feel at home from the moment they arrive. Neighbors whose houses you admire have trusted Southern California's Metropolitan High Performance Windows to install beautiful, affordable exterior doors that have increased their homes' value.
Front, Back, and Entry Doors for All Types of Homes
The factory-trained and certified door installers from Metropolitan High Performance Windows deliver the highest quality workmanship in the industry for all types of entry, front, and back doors.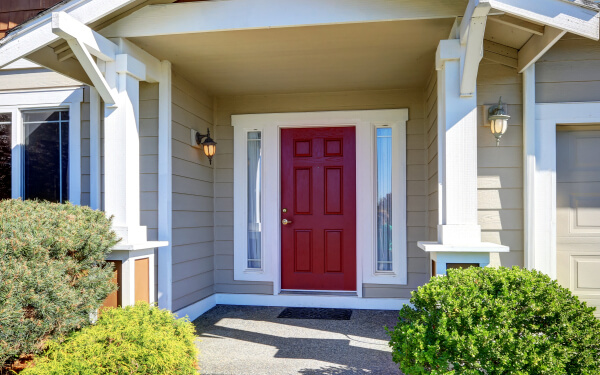 Front and Back Doors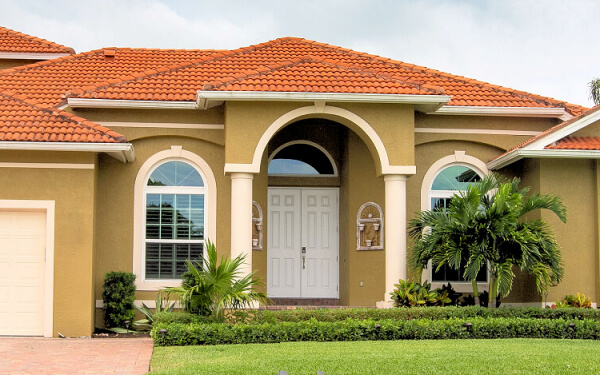 All Styles and Manufacturers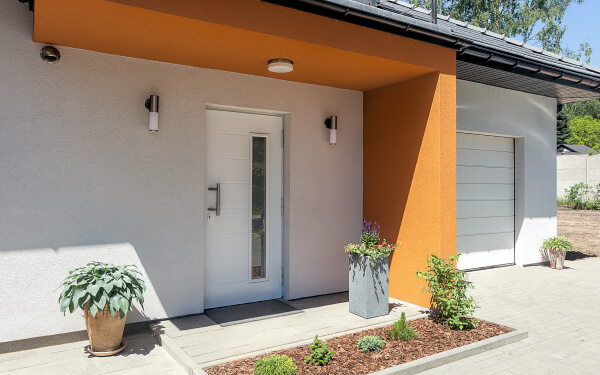 Door Installation Services
Door Manufacturers
Metropolitan High Performance Windows sells a wide range of exterior doors for every style and budget. If you are looking for patio doors, please visit the patio doors section of our website.

ProVia Fiberglass and Steel Entry Doors
Embarq Realistic Woodgrain and Ultra Energy-Efficient Fiberglass Doors: The most energy-efficient entry door system in the U.S. market, the durable and beautiful Embarq fiberglass entry-door provides a U-factor of 0.09. Embarq is available in many styles, finishes and glass options.
Signet Realistic Woodgrain Fiberglass Doors: Featuring embossed wood grain that looks just like real wood, the Signet fiberglass door outpaces traditional fiberglass doors in both strength and durability.
Heritage Smooth and Textured Fiberglass Doors: Stained or painted to provide a durable, long-lasting finish, Heritage entry doors feature the time-honored appearance of wood grain and the strength of fiberglass.
Legacy Heavy Duty Steel Doors: Available in richly contoured embossed wood grain texture for a traditional appearance or smooth finish for a more modern look, the Legacy steel entry door system is an elegant, durable and energy-efficient upgrade to any home.

Therma-Tru Doors
Classic-Craft® Collections: Classic-Craft fiberglass doors are uniquely detailed, premium entryways that blend architectural character with precision craftsmanship to deliver an entry door that looks, feels and sounds like an authentic wood door.
Fiber-Classic® Collections: Available in oak or mahogany wood-grain finishes and a wide assortment of door sizes and glass designs, Fiber-Classic entry doors are sure to complement your home's aesthetics and meet your style preferences.
Smooth-Star®: If you're looking to brighten your entryway with a pop of color, the clean, crisp contours of Smooth-Star ready-to-paint fiberglass doors are the perfect upgrade for your home. Featuring a smooth, paintable surface that doesn't require primer and more durable and attractive than steel, Smooth-Star doors are available in a wide range of sizes, entry door styles, panel designs and other options to meet your needs.
Pulse Collections®: Turn your entryway into a piece of modern art. Pulse provides you with a contemporary selection of door styles and glass designs that you can mix and match to create your statement. Pulse features three distinct aesthetic approaches — Echo, Linea and Ari — for sleek, modern designs and vintage style in exterior doors that perform to Therma-Tru® standards.
Profiles™: Affordable and stylish, Profile steel doors offer you the versatility of a ready-to-paint door in a range of front-entry and house-to-garage style choices. Profile steel doors feature secure and durable 24-gauge steel with fire-rated options, making them a popular choice for a house-to-garage door.
Traditions: Durable and attractive, Traditions ready-to-paint steel doors offer an affordable selection of stylish designs and value-based options to create cost-conscious front door alternatives. Traditions doors are also a great choice as a house-to-garage door because they're available in various sizes and fire safety options.

Masonite Doors
Masonite offers Fiberglass Doors, Wood Doors, Steel Doors, and Glass Doors.
The right door can add a distinctive focal point to any room or connect seamlessly with the rest of your home. Whatever you need, Masonite doors can give you the look you desire and the quality you deserve. They offer cutting-edge trends, timeless designs, and distinctive styles that complement any home and personal taste.
Modern Style: Simple but bold design statements. Add a sleek focal point to your home with clean lines, minimal decoration, and purposeful materials.
Classic Style: Balance with timeless designs. Create a grand entrance and showcase lasting style with classic doors that serve as architectural statements.
Transitional Style: Simple yet sophisticated. A mix of modern and traditional doors lets you create a versatile style.
Craftsman Style: A unique, handcrafted look. Add warmth and convey character with high-quality doors featuring authentic artisan details.