Sliding Glass Patio Doors and Installation Service
Enjoy the Beauty and Benefits of Sliding Patio Doors
If you're looking for a quick way to enhance your home, apartment, or condominium's appearance, consider having Metropolitan High Performance Windows professionally install stylish, affordable, energy-efficient patio doors. Replacing your old patio doors with new sliding glass doors is a cost-effective way to enhance your kitchen, family room, or any other area of your living space. However, aesthetics isn't the only benefit sliding doors offer. In addition to making your home, apartment, or condominium more attractive, replacement patio doors can save you money and keep you more comfortable throughout the year:
Enjoy Your Home Inside and Out: Improve air circulation in your home by having Metropolitan High Performance Windows replace your old sliding patio doors with sliding doors that offer multiple operable panels. You'll be thrilled with how comfortable your home can be with the increased airflow provided by new patio doors.
Lower Your Energy Bills: Your old, drafty patio doors could be costing you a significant amount of extra money to heat and cool your home. Save money on your energy bill by having Metropolitan High Performance Windows install a replacement patio door that has high energy efficiency ratings to help your home maintain an ideal temperature.
Increase Your Home's Security: With features like multi-point locking mechanisms and sturdy construction, modern sliding patio doors offer significant security improvements compared to old-style patio doors.
Improve Your Home's Value and Appearance: Upgrade your home's curb appeal and increase its value to potential buyers with our wide selection of stylish interior and exterior replacement patio doors that provide plenty of natural light and unimpeded views. Metropolitan High Performance Windows carries a full range of patio door styles, from traditional to contemporary. Our experts will help you choose a sliding glass patio door that suits your home.
Smooth Operation: Are you tired of struggling to open your old, worn-out patio doors? Replacement sliding patio doors from Metropolitan High Performance Windows glide smoothly along their tracks to provide you with convenient access. Our easy-to-operate sliding glass patio doors are available with an array of options to suit your style preferences.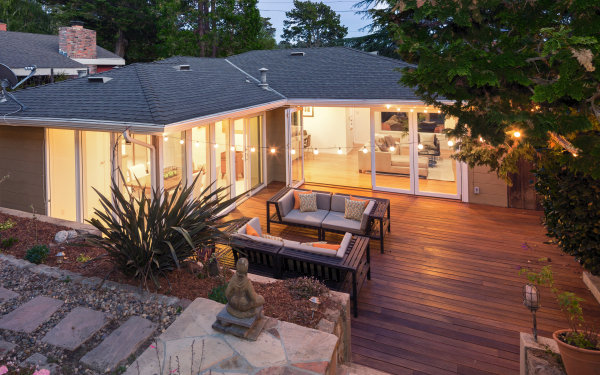 Southern California's Top-rated Sliding Glass Door and Installation Company
Installing beautiful, energy efficient, and affordable sliding patio doors for over 20 years.
Unlimited Choices with Metropolitan High Performance Windows
Metropolitan High Performance Windows is the replacement patio door installer you can depend on for a wide selection of stylish, energy-efficient vinyl, fiberglass, wood-clad, and aluminum replacement patio doors that fit your budget and offer plenty of glass options, hardware options, and other popular features to suit your preferences.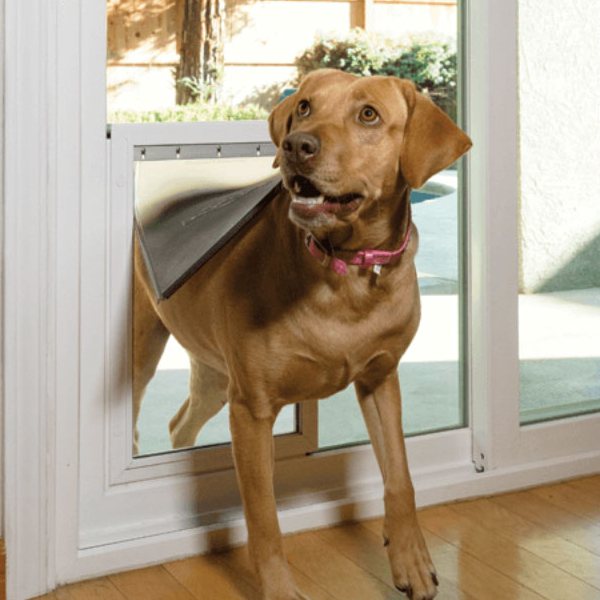 Pet Doors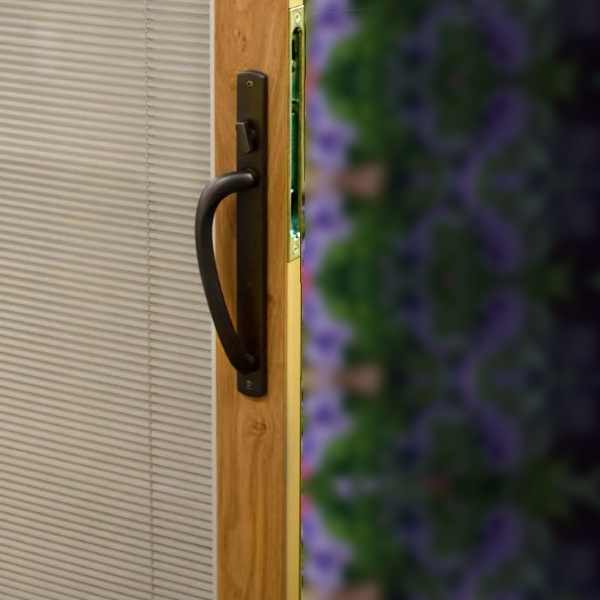 Built-in Blinds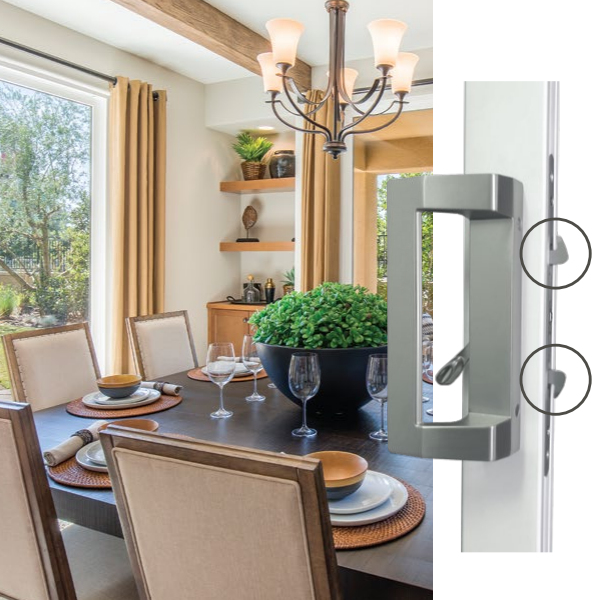 Heavy Duty Security Locks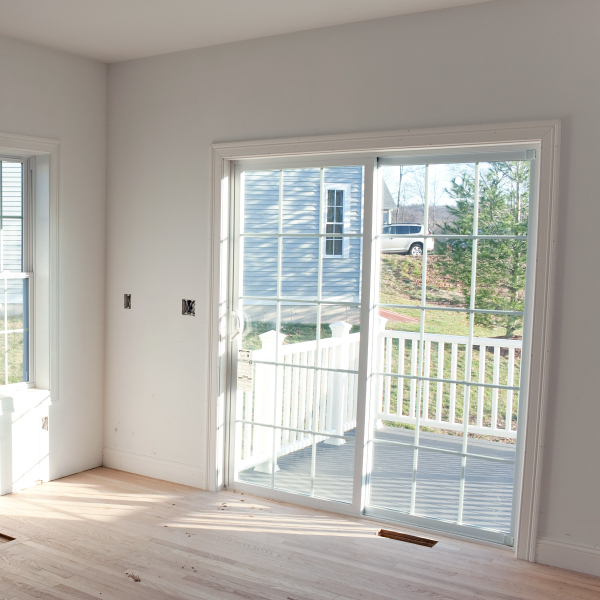 Wide Variety of Styles and Colors
A Wide Variety of Styles and Feature Rich Options
Interior and Exterior Materials: Vinyl, Fiberglass, Aluminum, and Wood-Clad
Sliding Door Configurations
Interior and Exterior Frame Colors
Door Size
Frame Styles and Depths
Rail Styles
Hardware
Built-in Blinds
ENERGY STAR® Rated
Glass Types
Configurations
Grid Structures and Patterns
Security Locks
Pet Doors
Roller Types
Side Lites
Security Locks
Which Sliding Glass Door is Right for Your Home? We Can Help!
Metropolitan High Performance Windows carries all the major sliding door brands including Anlin, Premium, ProVia, Milgard, Simonton, Marvin, and Therma-Tru. When it's time to choose sliding glass doors for your home, our experts will explain your options and help you select the patio doors that best suit your home and your budget.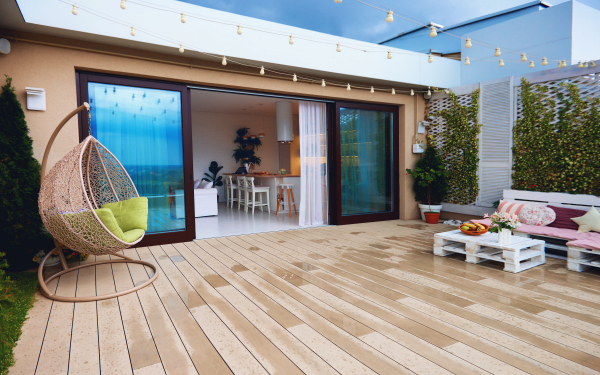 All Styles and Manufacturers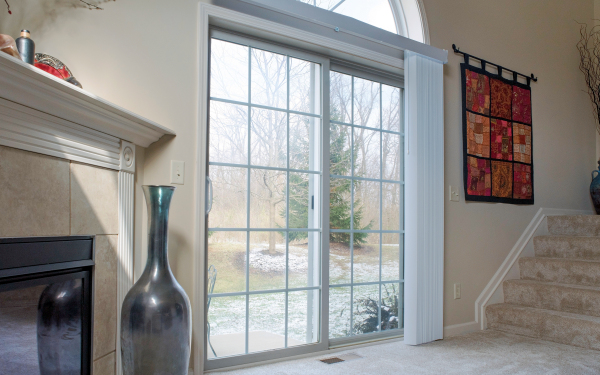 Virtually Endless Options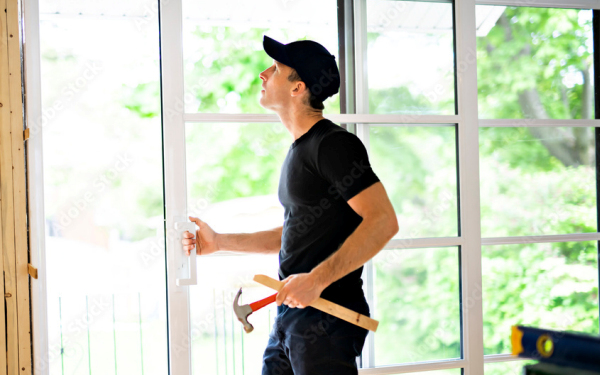 Sliding Patio Door Installation Service
All Brands, All Manufacturers

Anlin Malibu Series Sliding Patio Doors
You'll love the way Anlin Malibu Series high-quality sliding patio doors enhance the appearance of your home. Designed to offer beauty, comfort, and smooth operation, Anlin Malibu patio doors are backed by the most inclusive warranty in the industry.
Sliding Glass Door Configurations

Premium Sliding Patio Doors
Give your home an upgrade with sleek, stylish Premium sliding patio doors. Choose the perfect glass patio doors for your home from several durable, attractive, and energy-efficient patio door styles.

More About Premium

ProVia Sliding Patio Doors
ProVia sliding patio doors add maintenance-free beauty to your home's entryways. Select your ideal patio doors from several beautiful, functional, energy-efficient sliding glass door styles.

More About ProVia