Patio Doors and Installation Service
Allow Metropolitan High Performance Windows to help you lower your utility bills and increase the value of your home through the expert installation of stylish, high value replacement sliding patio doors, French doors, in-glass pet doors and more. We offer a wide selection of stylish, energy-efficient replacement patio doors that will instantly improve the appearance and functionality of your home, apartment or condominium. Your neighbors trust the experts at Metropolitan High Performance Windows for hassle-free, affordable, professional replacement patio door installation!
A Wide Selection of Affordable Vinyl Replacement Patio Doors
Metropolitan High Performance Windows is the replacement patio door installer you can depend on.  Choose from our wide selection of affordable vinyl replacement windows and door styles, including the best vinyl replacement sliding patio doors, French doors and more from the premier brands in the industry.  All of our products are proudly made in the USA – many right here in California.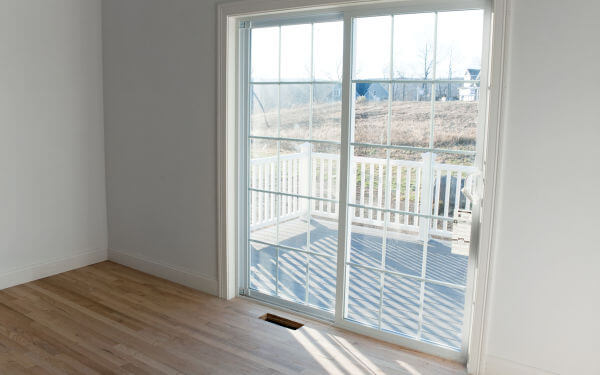 Sliding Patio Doors
Sliding Patio Doors
Metropolitan High Performance Windows offers an extensive line of sliding patio doors that will brighten your room with natural light without compromising your living space. Our sliding patio door replacements are the perfect enhancement to your home and are available in various configurations featuring two to four panels.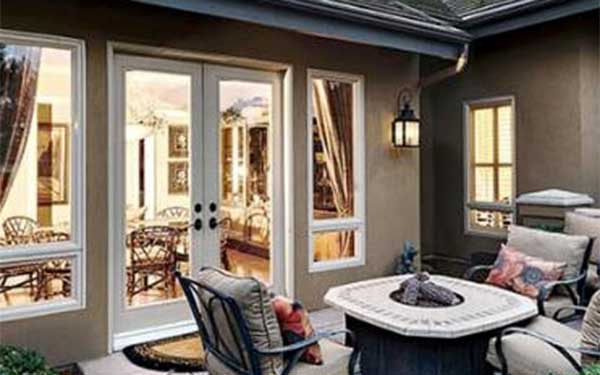 French Swing Doors
French Swing Doors
With a variety of available options and configurations, Metropolitan High Performance Windows can help you design French swing doors for your home that are both functional and attractive. You can even combine any of our French swing doors with operable or fixed side-lite windows. Light-weight vinyl makes French swing doors easy to operate and virtually maintenance-free.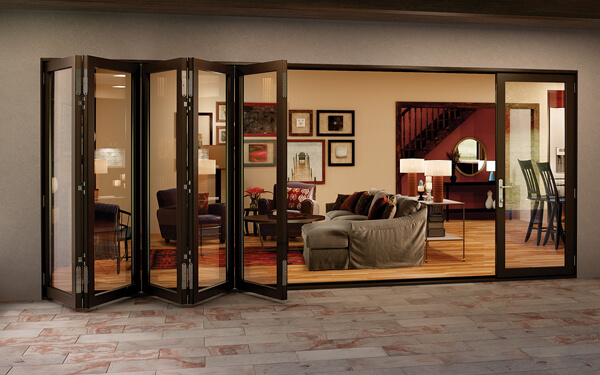 Bi-Fold Glass Doors & Multi-Slide Doors
Bi-Fold Glass Doors
Take greater advantage of your living in beautiful Southern California by updating your home to include bi-fold glass doors, which you can completely open whenever you want to give your home an open-air feeling. Bi-fold doors are supported by a track, allowing them to fold out and stack neatly to the side of the door opening. Allow Metropolitan High Performance Windows to design a bi-fold glass door solution that will modernize your home and transform it into an optimal entertainment space for guests.
Multi-Slide Doors
You can transform your home into a bright, open living space by having Metropolitan High Performance Windows install sleek, stylish, functional multi-slide doors. When closed, multi-slide doors are gorgeous, featuring vast expanses of glass and bold vertical lines. Each panel of a multi-slide door glides open completely and stacks into a wall pocket, opening the entire room to the outdoors. They can even glide around a 90-degree corner! Multi-slide doors are perfect for entertaining because they blur the line between your indoor and outdoor spaces. Your Metropolitan High Performance Windows service representative can design a multi-slide door system that's perfect for your home.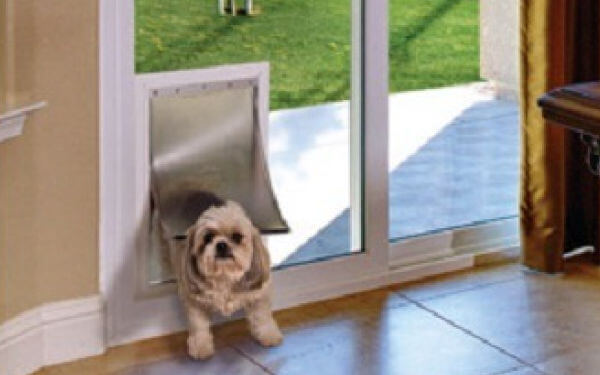 Pet Doors
Pet Doors
For pet lovers, we provide the option of including a sleek, durable in-glass pet door in your sliding patio replacement doors. Pet doors (also known as doggie doors or cat doors) are available in four sizes to accommodate your pet and make pet care more convenient for you!