High Performance Vinyl Replacement Windows to Reduce Energy Consumption in San Bernardino, CA
San Bernardino is the 17th largest city in California. It is located just a few miles from busy Los Angeles, but just far enough away for people to escape the hustle and bustle of the large city. The city takes up around 81 square miles of land and it rests in the San Bernardino Valley. Currently just over 200,000 people call the city home.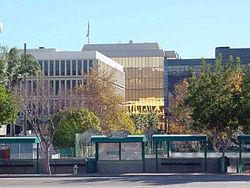 San Bernardino offers a very mild climate compared to the rest of the country. Winters average around 40-67 degrees, but the Summer months can get a little on the hot side with temperatures in the upper 90s. The humidity is not that bad, but these higher temperatures still make it hot enough to use the air conditioning throughout the majority of the Summer months. The higher heat not only creates extra energy use, but it also helps make power bills much higher too.

Much like the rest of the country, the city of San Bernardino is putting a heavy focus on creating greener homes that use less energy. The city is referring to this concept as a "Green Home Makeover." Residents are encouraged to participate with savings and rebate options.

One great way to help keep things cooler in the Summer is by replacing your old outdated windows with newer more energy efficient replacement windows. In fact, this is the most affordable way to give your home or business that "Green Makeover" that the city is talking about.

In the Summer your windows are responsible for over 70% of the heat that comes into your home. There is only two ways to keep that heat out. One way is to cover your windows with thick dark curtains and quickly plunge your home into darkness. The other way is to replace your windows with more energy efficient windows. You can still get the great natural sunlight without all of the heat. That is where Metropolitan High Performance Windows Comes In.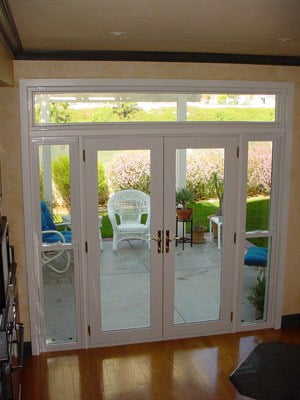 Replacement Windows – Stop letting all of that heat in. Our replacement windows are designed to make the most out of your situation. Our replacement windows look good, keep energy costs down, and keep things nice and bright.
Vinyl Windows – Our vinyl replacement windows offer something for everyone, and they not only help you lower your electrical costs, but they also look really good too.
Window Installation – Professional window installation is not something that anyone should take lightly. The whole point of replacement windows is to conserve energy. If your replacement windows are not properly installed, then they can create energy leaks that will make your power bill even higher. At Metropolitan High Performance Windows, our highly trained staff of professional window installers will make sure that your new replacement windows are properly installed. Give us a call today at, 1-800-995-8878 and start enjoying.
Serving in Different San Bernardino Areas: Rancho Cucamonga, Upland, Redlands, Rialto, Fontana, Ontario, Highland