Residents of Fontana, California Are Keeping Things Cool With Vinyl Replacement Windows
Fontana is one of the smaller cities in California. Under 200,000 people call this city as "home". The city sits on approximately 42.4 square miles. When the city first started, it was known for small agricultural crops like citrus vineyards.
The residents enjoy a somewhat mild climate. In July, August and September it is not unusual for temperatures to reach the upper 90s, and there have been plenty of record breaking temperatures that have exceeded 100 degrees.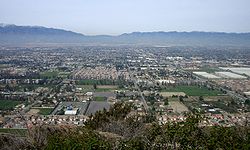 The Winters are mild as well. The average temperature in the Winter rarely sinks below 40 degrees. It is the warmer Summer months that seem to produce the larger electrical bills. Everyone is trying to keep things cool, and as a result they have to use their air conditioner. Even though there are less than 200,000 people living in this small city, during the Summer months they can consume a lot of energy. The city is doing what it can to make things greener, but the citizens will be able to do more on their own. To help keep things on a greener level, the city takes part in the California Green Building Standards.

There is one thing that can help reduce those high electric bills in the Summer. Most people never even think about their windows, but during Summer, windows are responsible for as much as 70% of the heat that comes into your home or place of business. Replacing your windows with a more energy efficient vinyl window can help lower your electrical costs.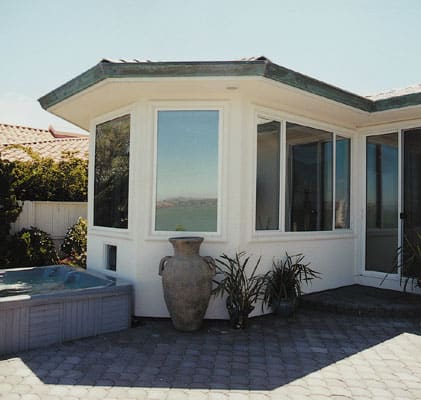 Replacement Windows – Metropolitan High Performance Windows has the solution to your energy problems. Our Fontana replacement windows will let in light, but keep out the energy sucking heat.

Vinyl Windows – Our vinyl replacement windows Fontana not only look great, but they also are some of the most energy efficient replacement windows on the market today.

Window Installation – Don't try to install your replacement windows yourself. It pays to have them installed by a professional window installer like Metropolitan High Performance Windows. You could be saving right now if you had your Fontana windows replaced.

Replacement Windows is one of the easiest and most affordable ways to create a greener lifestyle. Call Metropolitan High Performance Windows today for your free estimate. There is no obligation, and you have nothing to lose. Call us today at, 1-800-995-8878.