Fullerton, CA Replacement Windows and Window Installation Service
People enjoy living in Fullerton because it's close to a variety of locales, including beaches, parks, and entertainment venues that provide them with plenty of options for enjoying their free time. Whether you live in the Downtown Fullerton, Santa Fe, Artisan Walk, SoCo, University Heights, or West Coyote Hills neighborhood, you probably enjoy spending time at nearby beaches like Long Beach, at the Fullerton Arboretum, or local parks like Ralph B. Clark Park, Laguna Lake Park, Hillcrest Park, Lemon Park, or Craig Regional Park. However, there's no reason to limit your enjoyment of the idyllic California weather to outdoor activities. You can also take in the beautiful California sunshine and expansive views from the comfort of your home. People who live throughout Fullerton, from Orangethorpe Avenue, West Valencia Drive, East Malvern Avenue, Rosecrans Avenue, North Gilbert Street, West Commonwealth Avenue, West Oak Avenue, North Pritchard Avenue, and Carol Drive to North Brea Boulevard, North Harbor Boulevard, Associated Road, Placenta Avenue, Cambridge Avenue, Devonshire Avenue, Topaz Lane, Garnet Lane, San Carlos Drive, Milton Avenue, and Wallace Avenue, are enjoying the exceptional energy efficiency and expansive outdoor views of the new patio doors and replacement windows they've had installed by Metropolitan High Performance Windows.
Your Fullerton friends and neighbors have experienced the significant energy bill savings and fantastic aesthetic improvements that energy-efficient replacement windows from Metropolitan High Performance Windows have made in their homes, apartment complexes, condominiums, or mobile homes. With over 20 years of experience, the owners of Metropolitan High Performance Windows have been Fullerton's trusted experts for hassle-free, affordable window installation and replacement.
Why do Fullerton, CA Homeowners and General Contractors Trust Metropolitan High Performance Windows for Window Replacement and Installation?
Best Customer Service in the Industry: In 2021, the readers of the Orange County Register once again chose us as Orange County's Best Door and Window Company. We've also been awarded the Angie's List Super Service Award for five years in a row—a testament to our polite, friendly, professional staff.
Free Same-Day Estimate: One of our experts will visit you in your Fullerton home on a day that's convenient for you to assess your window replacement or installation needs. At that time, we'll also give you a free, accurate, on-the-spot estimate for your affordable window replacement or installation project. We guarantee the lowest price for your new windows, and we don't rely on sales pressure or coupon gimmicks to win your business. Our family-owned and operated business relies on honest, transparent pricing and our reputation as Fullerton's most trusted window installation service.
Lifetime Warranty on Highest-Quality Windows: Metropolitan High Performance Windows has earned an outstanding reputation among Fullerton resident's for providing top-quality vinyl, fiberglass, and wood-clad windows, French doors, back and front doors, and sliding patio, in a variety of styles to match every budget. Plus, all of our replacement windows, French doors, and patio doors come with a lifetime warranty. Your Fullerton neighbors have selected Metropolitan High Performance Windows as their window supplier and installer for energy-saving premium vinyl windows from Anlin (Catalina, Panoramic, Malibu, and Monte Verde), Premium (Timeless, Elegance, Serene, and Aluminum), and Milgard (Tuscany, Trinsic, Style Line, and Ultra).
Expert Installation and Cleanup: Our team of factory-trained and certified window installers dedicates itself to providing our customers from Fullerton with the finest artistry and best quality window installation in the industry.
Quick, Hassle-Free Turnaround: We make your Fullerton, CA home improvement project a stress-free experience for you! Our dependable, streamlined ordering and delivery process enables us to install your windows in your Fullerton home within three weeks from estimate through final walk-through.
Day, Evening, Weekend Appointments
Honest, Transparent Pricing
No Pressure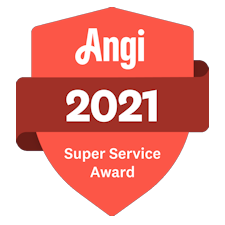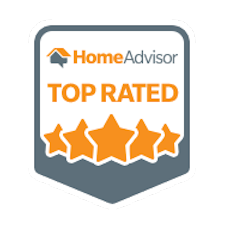 100% Financing Available
You may be eligible for a 100% financed, no home equity, no lien, no closing cost, no origination fee, no pre-payment penalty loan. Fico scores as low as 580. Learn about the REEL Program and Other Financing Options.

Participating Southern California Utility Companies: SCE®, SoCalGas®, PG&E®, SDG&E® LLLL