Find Out How Chino Hills California Residents Are Saving Money With Replacement Windowpane
WINDOW REPLACEMENT LOS ANGELES
Chino Hills, California is labeled as "A Great Place To Be", and for its 75000 residents, it more than lives up to this name. The city  is nestled in between three of California's largest and well known counties. To the North and West is Los Angeles County, to the South is Orange County, and to the South and East is Riverside County. The FBI has listed as one of the safest places to live, and Money magazine has ranked the city number 68th in its 2005 Best Places To Live issue.
The weather is just one of the many reasons that so many people love this city. In the Winter the average temperatures hover around 40-60 degrees Fahrenheit, and in the Summer it rarely gets above 90 degrees. When the weather gets anywhere above the 70 degree mark, citizens use their air conditioners to help keep the temperatures comfortable. All of this sudden demand can put a strain on the cities energy resources. The city is involved in several green projects that will help not only the city, but all of the residents as well. There some thing that residents can do as well to help create a greener city.
Southern California Edison, the electric company that services the city is offering special rebates and savings to residents that want to upgrade their homes, and make them more energy efficient.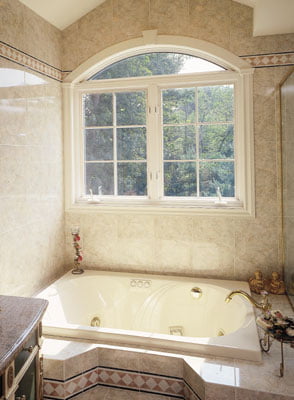 One of the most popular ways to both lower your electrical consumption, and help to create a greener environment is to replace older windowpane. Older windows can cause energy leaks that are nothing more than waste. New professionally installed will not, and they can help cut down on your electrical costs. You could just close your curtains, but that only partially works, and it obstructs your view. Sunshine is important, and closing off your windowpane is not the right idea.
Metropolitan High Performance can help you create a greener home with vinyl replacement. Here are just some of the great services that we offer our customers.
Chino Hills Windows Replacement: Replacing your windowpane is a great first start to making a more energy efficient home. Your windowpane are responsible for a lot of energy. They can let in as much as 70% of all the heat in your house, and they can contribute to as much as 30% of all your annual electrical costs. Newer can help you cut down on both of these statistics.
Chino Hills Window Installation: Replacing your windows is pointless if they are not installed correctly. Our professional installers will make sure that your new replacement windows are installed correctly the first time. Unprofessional installation can lead to more energy leaks, and that is exactly what you are trying to avoid with your new replacement windowpane.
Chino Hills Vinyl Window: Vinyl offer three great features. They look good. They are affordable, and they are extremely energy efficient. Find out how much you can save by replacing your old windows with some new vinyl replacement windows.
The longer you wait, the more it is going to cost you. At Metropolitan High Performance we know that every penny counts, and that is why you can take advantage of our 100% free windowpane replacement estimate. Contact us today at, 1-800-995-8878.
Learn More…