Window Repair Company
Can My Windows Be Repaired?
If your home's windows are foggy, leaking, drafty, broken, or just not performing as they should, you're probably considering whether window repair or replacement is the better option. Depending on the problem, a window repair technician might be able to return your windows to operability for between $200 and $700. This might be a good option if you own an historic home and city guidelines restrict the type of windows you're permitted to install. However, window repair might not be the best option for everyone. In many cases, it's more beneficial to have a licensed window contractor replace your windows.
Common Window Problems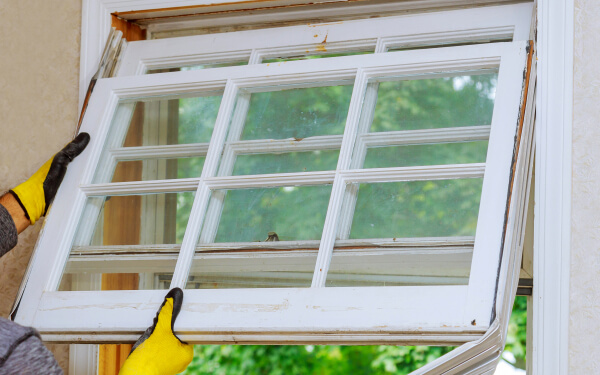 Broken Windows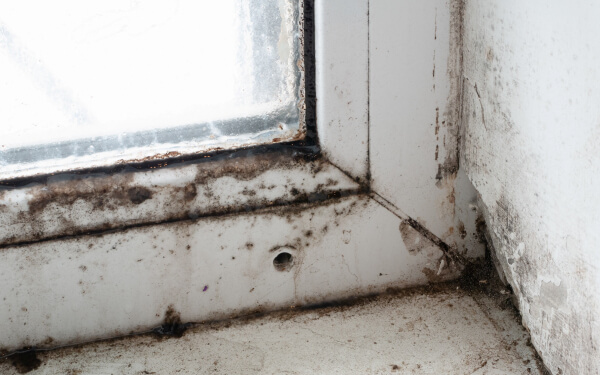 Drafty Windows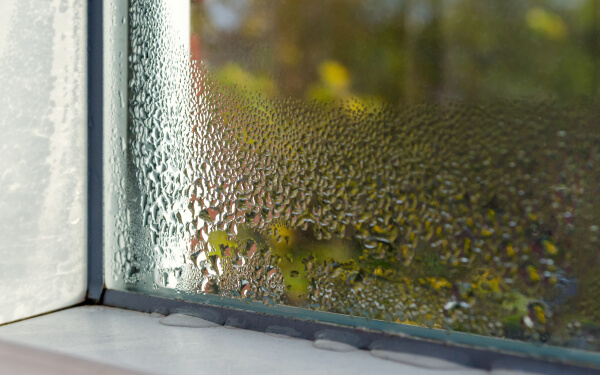 Leaky Windows
Damaged windows can cause a myriad of issues, from high energy bills and uncomfortable air temperature fluctuations to expensive home damage. Examples of window problems that need your attention include the following:
Broken or Cracked Glass: Although cracked glass can be temporarily stabilized by applying clear nail polish, you need a more permanent solution to prevent it from becoming a safety hazard. Broken glass needs immediate attention. Replacing just the glass may be possible, but because the seal won't be as strong as it is on new replacement windows, your window may quickly become drafty and energy inefficient.
Air Leaks: When a window isn't properly sealed, air flows in, causing drafts that decrease your comfort and increase your utility bills. Depending on the source of the leak, you might be able to reduce drafts by caulking and weatherstripping your window. If the window is single-paned or the source of the air leak is large, caulking cannot prevent the draft and heat transfer.
Broken Window Seals: Moisture that has seeped through a broken window seal and is trapped between the panes of glass results in window fog and condensation that can cause damage to the window frame and surrounding area. In this case, it's difficult to save the window pane and it's important to have the window replaced before more extensive damage to your home occurs.
Sashes Stuck in Place: Proper care and maintenance of your window to remove dirt buildup on hardware and in window tracks can make it easier to open or close the window. However, If your window hardware is broken and no longer covered by warranty, you might not be able to replace the parts and will need window replacement.
Rotting Wood Frame or Grids: Small areas of rot can be scraped out and patched, but extensive wood rot will require you to replace the window before the damage spreads to the surrounding areas.
Why Upgrade
with Metropolitan High Performance Windows?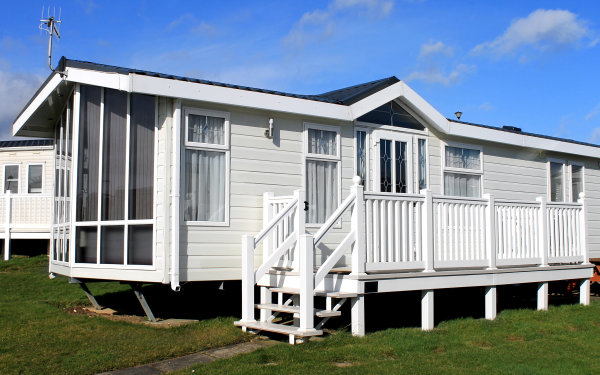 Save Money with Energy Efficient Windows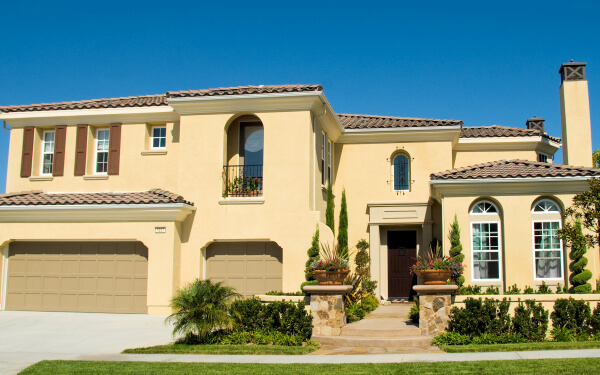 Improved Appearance & Increase Comfort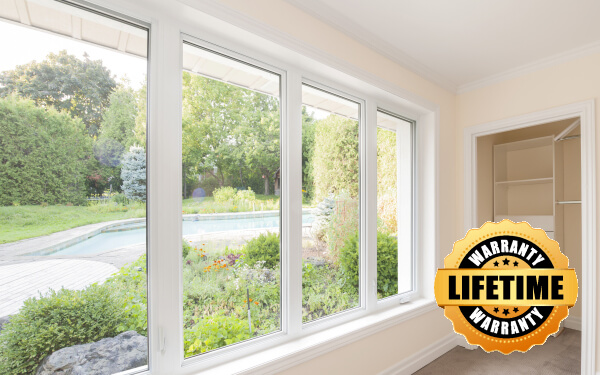 Superior Durability and Low Maintenance with a Lifetime Warranty
Benefits of Replacement Windows from Metropolitan High Performance Windows
Replacement windows from Metropolitan High Performance Windows will do more than just improve the appearance and value of your home; they are also low-maintenance, can make your home more comfortable, and offer greater energy efficiency, which can provide you with cost savings on your home energy bills. If your windows are more than 25 years old, you should consider the following benefits of window replacement:
1. Increased Energy Efficiency
Your outdated, leaky, or damaged windows do a poor job of reducing household energy consumption. Over the past few decades, significant strides have been made in the efficiency of manufactured homes, mobile homes, and modular homes, including big improvements to replacement windows' energy efficiency. Metropolitan High Performance Windows can install high performance, energy-efficient retrofit windows in your manufactured or mobile home that will save you money by significantly reducing your energy costs.
2. Greater Comfort
Not only will energy-efficient replacement windows help keep your home at a comfortable temperature all year round, but replacing old windows with new, easily operable screened windows can provide your home with increased ventilation. Metropolitan High Performance Windows offers a variety of screened windows with single or multiple moving sashes that suit your home's style and allow fresh air to flow into your home whenever you wish.
3. Superior Durability
Metropolitan High Performance Windows high-quality replacement windows are designed to last for over 20 years with proper care, and most are covered by a warranty that covers the cost of repairs or damages over the lifetime of the windows.
4. Lower Maintenance
While older windows, especially those made of wood, can cost you a lot of time and money in upkeep, new replacement windows are easy to maintain. Old wood windows are easily susceptible to water damage and need to be repainted every few years. Plus, the hardware on old windows tends to break and need constant repair. Older windows are also difficult to clean from inside your home. Metropolitan High Performance Windows' replacement windows require little maintenance and make it easy to quickly clean your windows. Having your old windows replaced with Metropolitan's low-maintenance replacement windows will save you time, money, and aggravation.
5. Increased Home Value
Studies show that the increase in your home's value resulting from the professional installation of replacement windows will more than offset the cost of window replacement. Plus, replacement windows from Metropolitan High Performance Windows make your home more stylish and appealing to potential buyers.
6. Improved Appearance
Changing the style of your windows can greatly improve the appearance of your home. Metropolitan High Performance Windows offers a wide selection of window styles and hardware options that will upgrade the look of both the interior and exterior of your home.
7. Expert Installation and Cleanup
Metropolitan High Performance Windows' installation experts have over 20 years of experience installing replacement windows in your town, and are trusted by your friends and neighbors. Factory-trained and certified, our window installers are committed to quality workmanship and provide the highest-quality window installation in the industry.
8. Lifetime Warranty on Highest-Quality Windows:
Most of the replacement windows offered by Metropolitan High Performance Windows are covered by an industry-leading lifetime warranty.
9. Stylish
Metropolitan High Performance Windows offers a wide variety of top-quality replacement windows in styles, materials, and colors to match every style and budget. Your neighbors choose Metropolitan High Performance Windows as the window supplier and installer for energy-saving windows from Anlin (Catalina, Panoramic, Coronado, Monte Verde, and Bayview), Premium (Timeless, Elegance, Serene, and Aluminum), Milgard (Tuscany, Trinsic, Style Line, Ultra, Aluminum, and Quiet Line), Marvin (Signature, Elevate, and Essential), Simonton (DaylightMax, Madeira, and Verona), and Pella (Lifestyle, Impervia, 350, 250, and Encompass).
10. Less Noise Pollution:
All of Metropolitan High Performance Windows' high-quality windows offer superior protection from outdoor noises, so you can relax in your home without constant disruption from outside sounds.
11. Excellent Reputation
Metropolitan High Performance Windows has been the trusted local expert for hassle-free, affordable window replacement, installation, and repair for more than 20 years. While many window companies let their customers down by refusing to honor warranties or going out of business, Metropolitan High Performance Windows is a well-established replacement window company with a reputation for integrity.
If old windows are making your home uncomfortable and costing you time and money in maintenance, repairs, and high energy bills, you need convenient replacement window installation from the experts at Metropolitan High Performance Windows.
Why Waste Money on Window Repairs?
Schedule Your Free Estimate
Discover the difference installing high-performance, energy-efficient replacement windows make in the comfort and appearance of your home! Get started saving money and enhancing your home's appearance by scheduling a free estimate with one of our mobile window experts at (800) 995-8878.