Retractable Solar Screens
Magic Window has moved its operations from California to Canada. Due to Metropolitan's commitment to selling and installing American windows & doors, we no longer carry Magic Window inventory. We will continue to honor any existing warranties.
CALL or CLICK for more information or to learn about Metropolitan's other Trusted Vendors.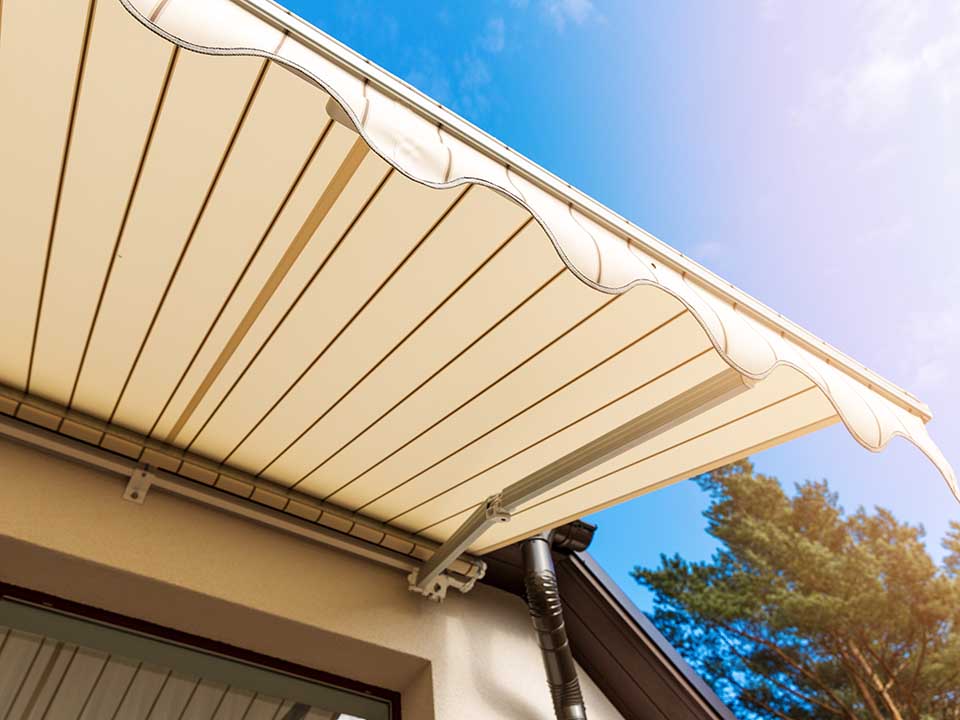 When our company set out to design a better Retractable Screen Door for installation in Orange County and Los Angeles, we started by asking homeowners like you what you wanted. Your responses gave us a crystal-clear direction for our research and development efforts. In a very real way, the award-winning features and designs that resulted from that process are a tribute to your vision. You saw the future. At Magic Window-a company with a commitment to R&D that dates back to our founding in 1979-we simply made it our business to make your Metropolitan window a reality.
Call us today for a free estimate(800) 995-8878
The Window of the Future. Today.
When it comes to new windows, you know what you want. Beauty and security. Comfort and ease of use. Pure light and energy efficiency. Durability and cost-effectiveness. Now, with Metropolitan from Magic Window, you can have it all.
With their intelligent design, beautiful innovation and patented technologies, Metropolitan windows give you the best of both worlds: The world outside totally unobstructed. The world inside filled with life-sustaining natural light with our innovate retractable solar screen, retractable screen windows, retractable screen french, retractable screen french doors and retractable sun screen. We offer this with installation of retractable screen doors Orange county and Los Angeles area.
Metropolitan: The clear choice for today's informed homeowner.
The difference is clear.
When you walk into a room with Metropolitan windows, the first thing you'll notice is the quality of light. Pure, natural, unobstructed light. That's because Metropolitan windows have an exceptionally large glass area and patented retractable screens that disappear when not in use. With no screen blocking up to 50% of the natural light, the room looks bigger, the ambience is more pleasing, and there's nothing between you and the view.
A Screen Only When You Need One
Metropolitan's patented, award-winning Slide'N'Hide retractable screen disappears into the window frame when not in use. This ingenious technology improves the aesthetics of a room by offering an unobstructed view and unimpeded flow of light. The roll-away option also extends the life of the screen, prevents the build-up of dirt and allergens, and makes it easier to clean, operate and replace the screen. The Slide'N'Hide retractable screen is the only disappearing screen system that you can quickly and easily replace yourself with a cartridge delivered by mail. It's really that simple.
The Advantage
Full Ventilation
The Metropolitan window allows full ventilation. No longer will you have to be restricted to opening your window halfway. Open it all the way to get maximum ventilation.
Emergency Escape
The revolutionary parallex hardware can transform the Metropolitan window into a quick and fully accessible Emergency exit.
Easy Cleaning
Metropolitan windows allow home owners to clean their windows faster and more safely from inside their house. No more having to go outside to clean your windows.
Quality Hardware
A wide array of award-winning hardware components make Metropolitan windows work better and last longer than other vinyl windows. If precisely the right part doesn't exist, we invent it. Our premise is simple: Use the best components, and you'll get the best results. That's why Metropolitan windows have a sophisticated Hi-Flo drainage system to reduce damage (leakage, mildew, seal degradation) associated with water build-up. That's why we use high-performance night latches and 180 degree cam locks for maximum security. And that's why we're confident enough to offer a lifetime warranty on all of our materials and workmanship.
The advantages are clear.
Innovative Design
A feat of advanced engineering, Radia™ design offers extraordinary flexibility for custom window applications. With a low profile for more glass space and even sight lines for matched glass size, Metropolitan windows enhance architectural integrity. And their lift-out design makes the windows easy to clean and operate.
Superior Vinyl
Designed to withstand the most extreme conditions, patented Terkar™
Formula vinyl makes Metropolitan windows highly durable and easy to maintain. The result of 14 years of R&D, this vinyl wipes clean and resists the fading, peeling, chipping, rotting, denting and corrosion common to other vinyl formulations.
Energy-Saving Glass
The proprietary dual-pane glass used in Metropolitan windows provides state-of-the-art insulation for superior energy efficiency, noise reduction and sun protection. No matter what the temperature outside, the double-paned glass and special low-e glass coatings will save you money on your energy bills and ensure your comfort with a durable barrier against the elements. They will also reduce outside noise pollution, adding to the serenity of your home. Both environmentally sound and economically smart, the choice to install energy-saving Metropolitan windows is a win-win.