Alhambra Residents Are Turning Over A Green Leaf With High Performance Replacement Windows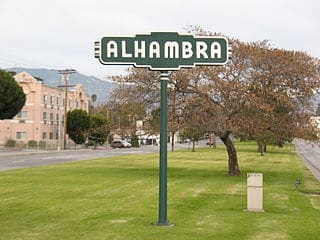 Alhambra is a very small city located in Southern California. The city of Alhambra sits on just over seven square miles of land, and it is home to over 80,000 people. The city gets its name from the book called Tales of the Alhambra which was written by Washington Irving. The city motto is "Gateway to San Gabriel."
There is one area in the city that has been considered the main business district since 1895. This area is still popular to this date even though most of the older buildings have been torn down. All of this happens on the corner of Main and Garfield.
The city hosts several landmarks that include: The Hat Sign, Garfield Theater, Ramona Convent and more.
The city has a rich cultural history that has seen several different types of people call Alhambra home. In the early 1950s Italians begin arriving. In the 1960s Mexicans immigrated to the city, and in the 1980s a large group of Chinese moved to the area. There is still a significant number of Chinese people that call the city of Alhambra home.
The weather in the city is mild for almost the entire year. There are only a few months during the Summer when the temperatures exceed 90 degrees, and in the Winter, it rarely gets below 30 degrees.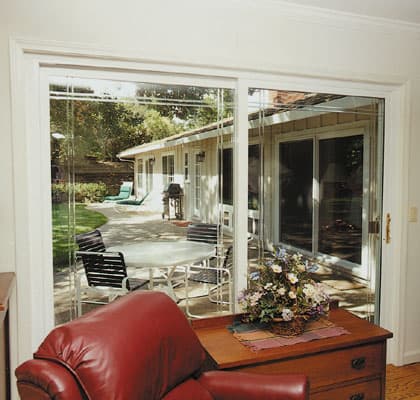 The few months of Summer that it does get hot in Alhambra can really start to use the cities resources. High electric bills are not uncommon, and residents are always looking for ways to keep their costs down. Southern California Edison, the company that supplies the city of Alhambra with its electricity has dedicated a special portion of their website to helping its customers keep costs down during the Summer months.
Metropolitan High Performance Windows has a few tips as well. Did you know that as much as 70% of the heat in your home is produced from your windows? Putting up curtains does not help this problem. The only real solution is to replace your windows.
Replacement Windows – Our high quality Alhambra replacement windows will help you lower your energy costs and consumption. Our windows are constructed like a sandwich. In between each window pane lies a layer of Argon gas. This gas acts like an insulating barrier between the heat and your home. It prevents the heat from entering your home.
Vinyl Windows – Vinyl windows are an excellent choice for replacement windows. They are affordable, they come in more choices, and they look great from the inside and outside of your home. Our vinyl windows are also so much easier to clean, and they last much longer.
Professional Window Installation – There is only one way to have your windows installed, and that is by using a professional window installer. Our team of highly trained window installation experts will take precise measurements to make sure that your windows are correctly installed. Each member of our team must pass strict certifications before we let them install windows. Learn more about Metropolitan's proven 5-step installation process.
Replacement windows can be one of the most affordable ways to lower your energy costs and start living a greener life. Contact Metropolitan High Performance Windows today for a free no hassle in home estimate. Find out how affordable our windows are. Call us today at: 1-800-995-8878.
Metropolitan serves communities throughout Southern California including Burbank, Corona, Menifee, Moreno Valley, Murrieta, Riverside, Temecula, Westminster and more!