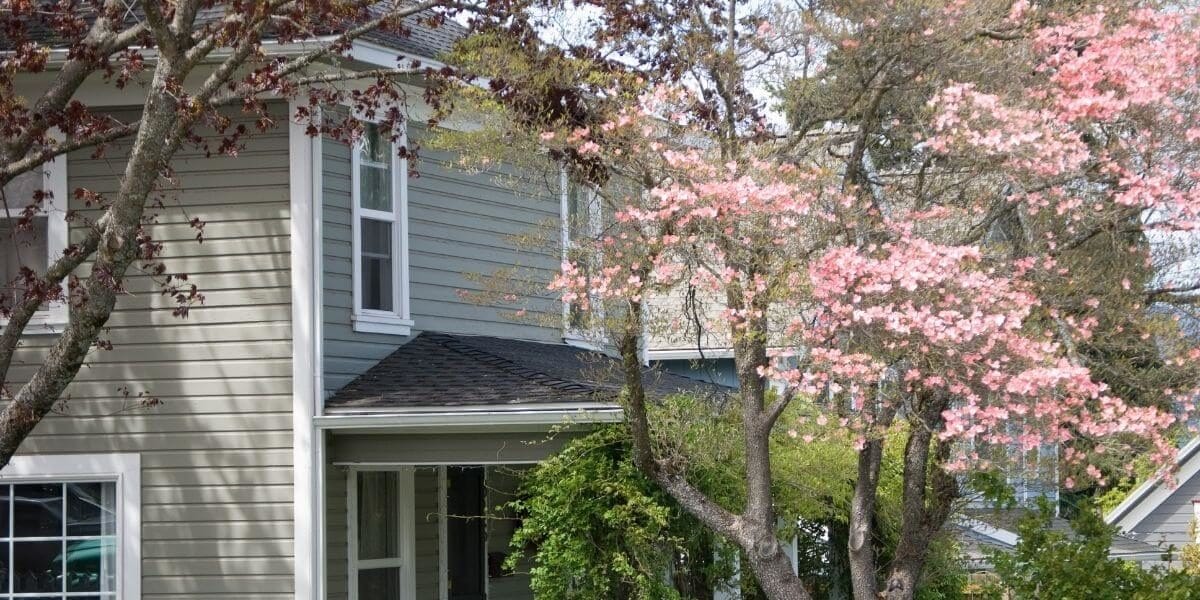 Top Home Improvement Projects for the Spring Season
During the spring season, you may want to take advantage of the mild weather and update your home in preparation for summer. In this post, I will discuss door and window replacement and some other popular home improvement projects that are ideal for the spring season.
What Home Improvement Projects Can You Work on This Spring?
I. You Can Replace Your Windows
Spring is the perfect time to look out your windows and get some fresh air. But you might need to replace your windows before you enjoy the warm weather completely. New windows will help brighten up your living spaces and improve the overall look of your home. Still, how do you know if you need to replace your windows this spring?
Why Should You Replace Your Windows?
There are a few indicators that will make it clear that an upgrade is necessary. For instance, if your windows are hard to open, have broken locks, or just will not open at all, you should definitely replace your windows! It's harder to enjoy spring if you have to wrestle open your windows.
Windows with visible damage of age will also benefit from an upgrade. No one wants to look at foggy and scratched glass panes, or rotting, peeling, and decaying window frames. A window replacement will help to upgrade your home!
What Are the Benefits of Window Replacement?
There are a lot of great benefits that come with window replacement. But, most importantly, window replacement can help keep your home safe and secure. If you can't lock your windows, this can be a danger to you and your family. Getting windows that actually work is crucial!
Furthermore, new windows just make your home more comfortable. With more efficient window panes and frames, you can keep the temperature of your home more consistent. This allows you to use your HVAC system more efficiently as air is not constantly escaping and flowing into your home. In other words, you will save a lot of money in the long run.
Sound is also dampened by upgraded windows, and your home will look a lot nicer with a fresh set of window panes and frames!
II. You Can Improve Your Patio Door
Patio door replacement is another project you should think about doing this spring. Few homeowners consider this a top priority, but there are a lot of good reasons you should replace your patio door by the end of spring!
Why Should You Replace Your Patio Door?
Patios serve a major function in homes. They allow you access to your backyard and your deck if you have one. Homeowners who have pools or just spend a lot of time in the outdoor areas of their home also need to have a good patio door.
Especially if you notice cracks, damage, or other wear and tear on your doors, this is a must-do home improvement project for spring. When it is difficult to slide open your patio door or open it you will have a harder time enjoying your summer and spring.
What Are the Benefits of Updating Your Patio Doors?
There are many benefits to consider with this home project. The higher quality your patio door is, the better your HVAC system will run, and the more money you will save. As with window replacements, you can lower your utility bill and temperature control your home better with efficient doors in your home.
New patio doors can also make your home look trendier and even improve the value of your home. So, I highly recommend looking into this home improvement project. You will not regret getting a new patio door.
III. You Can Upgrade Your Entry Doors
Along with improving your patio doors, you can also upgrade your front door. For some homeowners, replacing an entry door will be an aesthetic choice, and for others, this project is a real necessity for the upcoming spring season!
Why Should You Replace Your Front Door This Spring?
Maybe you want to get a door that follows current styles, this way you can increase the value of your home. In other cases, though, your front door might be damaged or in need of serious replacement. You will know that you need to get a new door if your entryway creates a draft, is rotting, has mold, or if your door is difficult to open and close.
What Are the Benefits of Replacing Your Front Door?
There are plenty of reasons you might want to upgrade your door. Luckily, spring is the perfect time to get a replacement. The weather is just right for this type of project, and there are plenty of benefits that come with replacing your door before summer hits!
Again, a newer door will increase the value of your home substantially. Your front door is the first thing people see when they view your house, and if you have a stylish entry door, this will give potential buyers or visitors a better impression of your property.
Replacing your door can also save you money. If your door has a draft, your HVAC system will have to work harder. With a more efficient door, though, cold air will not slip out of your home as easily, and hot air will have a harder time entering your home. This helps to lower your utility bill!
5 Other Popular Spring Home Improvement Projects
Your doors and windows aren't the only spring projects you can undertake this year. In this final section, I will briefly talk about a few other changes you can make to your home while the weather warms up.
I. Inspect your HVAC system
HVAC systems are important during the spring and summer months! You want to have your HVAC system running smoothly before temperatures really start to soar this summer. So, have a professional come in and check your air conditioners, fans, air ducts, and other relevant areas of your home. You can find out whether your HVAC system needs any upgrades or small repairs.
II. Build a Fire Pit
The next project is a little more fun, and you can even create a DIY version of this. Fire pits are great for chilly spring nights. You can sit around in your backyard with friends and family while socially distancing. Fire pits also bring a nice aesthetic to your backyard, and they let you enjoy nature and fresh air!
III. Repair or Replace Your Siding
After winter, you might want to replace the siding on your home. Siding helps protect your home from nature and other types of damages. Replacing this part of your home is vital, especially if you want to keep your home in top condition year-round. Have a professional appraise your siding. This way you can figure out whether your need to replace the siding on your property.
IV. Repair Your Roof and Replace Damaged Shingles
Your roof and shingles are vital components of your home. Roofs require regular inspections and maintenance to ensure that your home remains safe, stable, and comfortable. This can seem like a major hassle, but you do not want to let small damages turn into bigger issues for your home later on.
And, if you need to repair or replace your roof or shingles, there is no better time of the year to undertake this project than in the spring!
V. Stain or Upgrade Your Deck
Finally, if you have a deck in your backyard, staining it or upgrading it during spring is an investment you should consider. During the winter months, your deck can undergo a lot of damage and discoloration. Staining your deck in the spring will make it look more appealing and fresh during the warmer seasons.
Homeowners can also replace and upgrade their decks entirely. You can get your dream deck this spring and lounge in the sun while you relax!
Contact Metropolitan High Performance Windows Today
If you are interested in any of the home improvement projects I have gone over today, contact Metropolitan High Performance Windows. Our family-owned company has the experience and skill to transform your home and increase its value.
We specialize in installing windows, patio doors, and entry doors. So, homeowners who are looking to have these parts of their home updated should contact us! We have been in business for over 20 years.
And, we have a wide selection of high-quality windows and doors which can improve the efficiency and look of your home. Feel free to contact us through our website or call us at 800-995-8878. We would love to help you with your home improvement projects this spring!