Energy Efficient Replacement & Insulated Window Installation Service in Riverside, CA
The city of Riverside, California gets its name from its close proximity to the Santa Ana River. The city is roughly 81 square miles and just over 300,000 people call it home. Riverside is the first place in California to produce citrus crops. Once the citrus crops took off, other parts of California took notice, and started growing citrus too.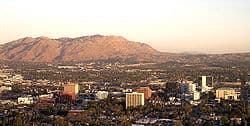 It is not unusual for the temperatures during the Summer to reach as high as 100 degrees. The lower level of humidity keeps the heat dry, but it still creates a burden on the cities resources. The modern convenience of central air conditioning keeps the temperatures low, and at the same time it keeps the power bills high.

The city of Riverside has created an entire website dedicated towards creating a greener healthier environment. This includes keeping the power bills lower. The city also offers rebate programs for making houses more energy efficient.

One of the most affordable ways to make a house more energy efficient is by replacing older outdated windows with newer more energy efficient replacement windows Riverside CA. Metropolitan High Performance Windows can help.

If you are tired of paying high power bills, make the most affordable home improvement decision of your life. Schedule a free consultation with Metropolitan High Performance Windows Keep and lower your power bills low while shedding some new light on your home.
Riverside Window Replacement, Installation and Repair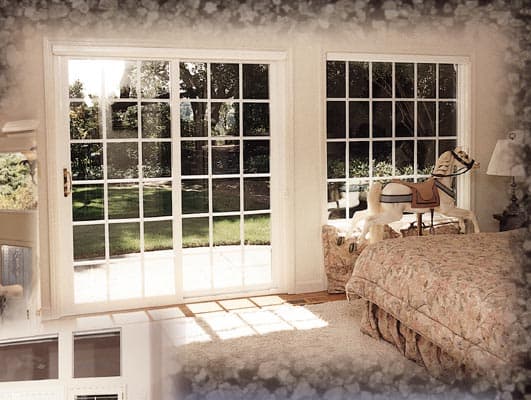 Do you need professional window replacement, installation or repair services? Based right here in Riverside, we offer a range of glass and window services for homes, apartments, commercial buildings and other structures in Riverside and throughout Southern California.

With more than 14 years of trading history, our experienced team and family owned business is here to help you.

Our Riverside Service Area 

With four locations throughout Southern California, we can service residents and businesses in several areas.

Our Riverside office is located on Magnolia Ave, letting us provide window replacement, repair and installation services for the entire Riverside County. No matter where you're located within the county, our team can easily reach you to provide fast and professional service.

Are you located outside of Riverside County? We also have locations in Los Angeles, Anaheim and Costa Mesa, letting us respond quickly to calls from any area.

No matter where you live in Southern California, we highly recommend you contact our team.

Our Services

We offer a wide range of glass and window services, ranging from window installation to repair, replacement and vinyl windows designed to reduce energy consumption and help you reduce your heating and cooling spending.

All of our windows are available in a variety of sizes and styles, letting us provide an option that is perfectly suited to your home, apartment or commercial building.
Riverside Window Installation
We offer window installation services in Riverside and other counties. Our window installation services are ideal for homes under construction that do not yet have windows or renovations to existing properties.
Our window installation services are available for homes, apartments and commercial buildings in need of new windows. All windows are installed by our experienced team of professionals to ensure flawless results.
As our customer, you can choose from a range of glass and other materials. We offer windows in a wide range of sizes and styles, meaning you can select the best option to match your home or commercial property's aesthetic and style.
Riverside Replacement Windows
Are your home's windows in need of replacement? We offer window replacement services for homes, apartments and commercial buildings throughout Riverside County and the surrounding area.
Replacement windows are an ideal choice if your home has broken or damaged windows that pose a safety risk or disrupt from its aesthetic. Our replacement window service provides new, high quality windows that improve visibility and aesthetics while improving energy efficiency.
Replacement windows are available in a wide range of sizes and styles to match your unique requirements and the aesthetic of your home. We offer high quality windows in materials such as vinyl, as well as double glazed windows for efficient energy use and heat retention.
As with new window installation, our window replacement service is carried out by our expert team to ensure you get great results.
Riverside Window Repair
Does your home, apartment or commercial building have damaged windows that need to be repaired? Windows with broken glass or obvious scratches are not only an aesthetic irritation, but a major safety risk that can require repair or replacement.
Our window repair service involves our experienced staff removing your broken or damaged window and replacing them with new, high quality glass for improved visibility, aesthetics and safety. If possible, we can also repair your existing windows without replacing materials.
As with all of our window installation and replacement services, our repair windows are sold in several sizes and styles to suit your home. In some cases, we can install replacement windows that use high quality modern materials or double glazing for improved energy efficiency.
Our window repair services are carried out by our experienced, AAMA-certified (American Architectural Manufacturer's Association) technicians to ensure you get the best possible results, both in aesthetics and durability.
Riverside Double Glazing
Would you like to upgrade your home, apartment or commercial building's windows? Many older buildings are fitted with single glazed windows, which have a negative effect on noise levels and heat insulation.
On average, most single glazed windows are 10 to 20 times less efficient than insulated walls in their ability to retain heat and block noise. This means that your home or building's windows can have a significant negative effect on energy efficiency and noise pollution.
Double glazed windows improve energy efficiency by keeping heat in your home, helping you to use your heating system less and reduce the amount of electricity you consume throughout the year. They also have measurable noise benefits and can help you create a calmer environment.
We offer double glazed window installation services in Riverside County and nearby areas. Our double glazed window services are available for news homes under construction, and also as a replacement window option for older homes with existing single pane windows.
Riverside Vinyl Windows
In addition to double glazing, we offer energy efficient vinyl windows for homes, apartments and commercial buildings in Riverside County and the surrounding area.
Vinyl windows are highly energy efficient. Manufactured using high quality LoE² glass, our vinyl windows make your home more energy efficient by reflecting heat and sun rays during summer, eliminating excessive temperatures and reducing your air conditioning usage.
During winter, the LoE² glass used in vinyl windows reflects heat back into your home and stops heat loss, helping you heat your home without depending as much on your heating system.
Vinyl windows also have significant YV blocking benefits. On average, the patented vinyl coating used in our premium vinyl windows blocks approximately 84% of harmful ultraviolet rays without any impact on visibility or aesthetics.
Finally, vinyl windows are designed for unmatched visibility and clarity. The LoE² glass used in our premium vinyl windows is the clearest glass available, ensuring you have unmatched views of the area around your home, apartment or building.
We offer vinyl window installation and replacement in Riverside County, performed by our expert installation staff.
Contact Us
We would love to learn more about your window or door project. At Metropolitan High Performance Windows of Riverside, our window and door experts are always available to explain our glass and window services in greater detail and to provide a free in-home estimate for your needs.
Schedule your free estimate by calling 951-215-2200 or emailing to start saving money and enhancing the appearance of your home!
Learn more about replacement windows.
Serving Major Riverside Cities including Hemet, Temecula, Menifee, Moreno Valley, Corona and Murrieta.