Keep Murrieta's Beautiful Daylight In and Heat and Cold Out With Replacement Windows From Metropolitan High Performance Windows
Murrieta is a very young city. It did not become an actual official city until halfway through 1991. In its earlier days it was known for its natural hot springs, and the railroad brought in many of its tourists and residents. That was in the early 1900s. Within a few short years, the popularity of the trains dwindled, and the massive growth that the city was seeing stopped too.
In 1980 it was estimated that only around 2200 people lived in Murrieta. Fast forward to the day the city officially became a city and the population grew in excess of 24,000 people. The population continued to grow at an amazing speed. Today just over 100,000 people call the city of Murrieta home.  For local news, check out the Press Enterprise anyday, www.pe.com/local-news/riverside-county/murrieta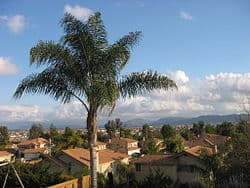 Everyone that lives in and visits Murrieta enjoys a mild but sometimes hot climate. In the Summer, the temperature might get into the lower 90s, but that is for only two months out of the year. Winters are mild as well with the average low temperatures reaching right around the lower 40s. There is the occasional record breaking heat wave or cold spell, but for the most part, the weather in Murrieta is something that other parts of the United States only dreams about. Residents still depend on their central heat and air conditioning to keep temperatures inside their homes at a comfortable level, and this can make utility costs get high during the peak times of Summer and Winter.

There are 3 zip codes in Murrieta where home owners might have old windows they are looking to replace with new vinyl replacement windows, including 92562 , 92563 , and 92564 .   If you are thinking about replacing your windows with new energy efficient vinyl, dual pane windows and you live in Murrieta, CA, then you can check with the city here to review current rules and regulations www.murrieta.org

The city of Murrieta is doing everything that it can to help its residents enjoy a "green" style of living, but they currently only offer a recycling program. There are other ways that the residents of Murrieta can help cut down on energy costs.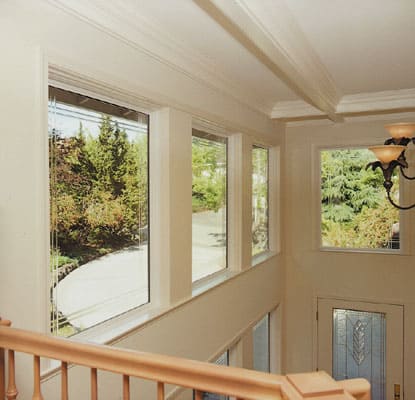 Metropolitan High Performance Windows offers energy efficient replacement windows that can help residents keep their energy consumption on a much lower level.

Replacement Windows – Everyone already knows that their windows provide great views and lots of natural lighting, but they can be responsible for as much as 30% of your heating and cooling costs. Replacing older windows can have a significant positive effect on your electrical costs.

Vinyl Windows – Our vinyl replacement windows offer great views, excellent lighting, and they come in a variety of colors and designs. There is something for everyone, but what is most important is the amount of money vinyl replacement windows can save one household.

Window Installation Services – Having replacement windows installed is a great way to conserve energy. Having them installed incorrectly is not. Our highly trained window installers will make sure that your new replacement windows are installed correctly the first time. There is simply no point in having your windows replaced if they are installed improperly.

Metropolitan High Performance Windows is the leader in replacement windows. Stop wasting energy, and keep your utility costs lower with our replacement windows today. Call us for your free estimate at, 1-800-995-8878 and find out how much you can save.