Moreno Valley Residents Can Help Reduce Their Carbon Footprints With Replacement Windows
Moreno Valley is one of the youngest cities in the state of California. It is also one of the smallest cities in California too. Currently just under 200,000 people call the city of Moreno Valley home, but that number is growing. The city sits on just over 51 square miles of land.
Like much of southern California, the residents of Moreno Valley enjoy a mild climate. In the Winter, the temperatures rarely get cold enough to turn on the heat, but there is the occasional record breaking cold spell where temperatures will fall as low as the 20s.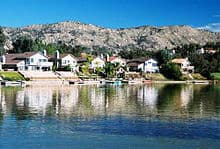 The Summer months are a little different. Moreno Valley's southern location puts it closer to the equator. This makes things a little warmer than most of the northern part of the state. The average temperature in the Summer months will reach into the 90s, and there have been times when it has gotten as hot as 113 degrees.

There is only one thing to do when the heat gets turned up. Retreat inside, and turn on the air conditioner. This will help cool things down, but it will also make one thing rise, your power bill. There are several ways to keep your power bill lower while making a greener lifestyle. The city of Moreno Valley is trying to do its part by offering a free "Green" presentation that will help its residents reduce their carbon footprints.

At Metropolitan High Performance Windows we have been helping people keep their power bills lower while reducing their carbon footprint with one simple thing.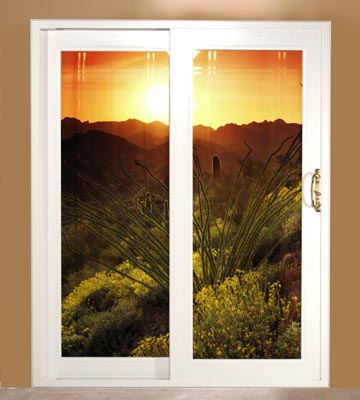 Replacement Windows – You must have windows, and covering them with thick curtains just blocks your view. Our newer more energy efficient replacement windows can help keep the light in, and the heat out.
Vinyl Replacement Windows – Our vinyl replacement windows not only keep the heat out, but they look great from inside and outside of your home. It is amazing what a difference a new set of windows can do to the outside of a home. Let some light in, and keep your curtains open without worrying about letting the heat in.
Window Installation – New windows means that you will need professional window installation. At Metropolitan High Performance Windows our highly trained window installation technicians take extremely precise measurements ensuring that your new replacement windows are installed quickly with no energy leaks.
If you are tired of high electrical bills, and you are looking for ways to reduce your carbon footprint, call Metropolitan High Performance Windows today at 1-800-995-8878. Keep natural light in, and heat out.