The Ultimate Homeowner's Window Buying Guide [2022 Edition]
In just 5 minutes you will understand your window buying options to beautify and modernize your home in an energy efficient manner while sticking to your budget.
If you're looking for a great way to enhance your home's appearance, improve its value, and make it more comfortable, replacing its old windows is a great option. Plus, replacement windows can help lower your energy costs. We've put together this buying guide to help you determine if you need new windows and help you learn how to pick the best replacement windows for your home.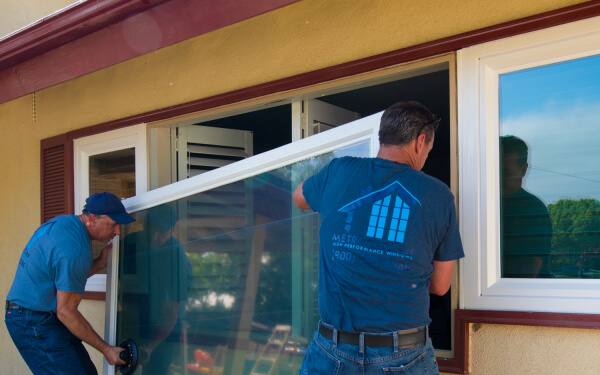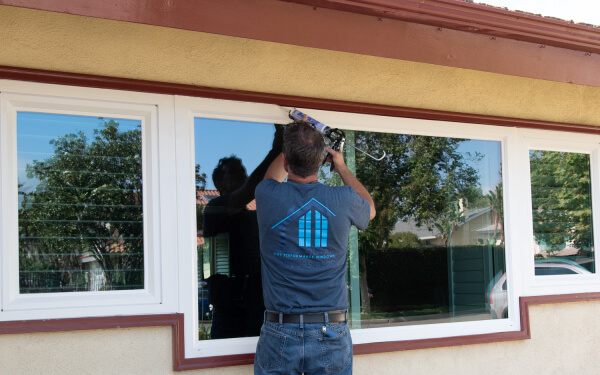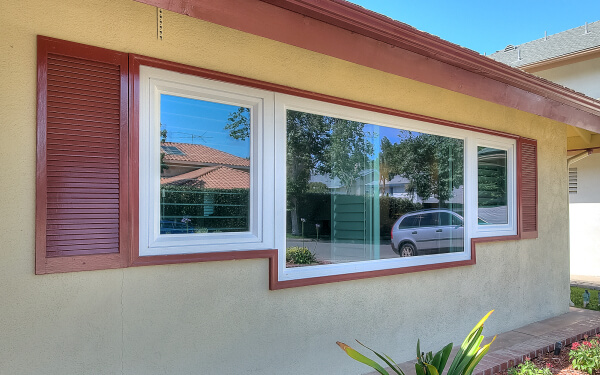 Does My Home Need New Windows?
Damaged windows can cause various problems, from uncomfortable temperature shifts to expensive structural damage. There are several window problems you can look for to help you determine whether your home needs high-quality replacement windows:
Cracked or Broken Glass: Window panes that are cracked or broken need immediate attention before proving to be a serious safety hazard. Although it may be possible to replace the glass, your window could become drafty and energy inefficient because the seal won't be as strong as the seal on a new replacement window.
Air Leaks: Improperly sealed windows allow air to flow in from outside, causing drafts, uncomfortable temperature
fluctuations, and increased energy bills. Unfortunately, you cannot repair single-paned windows or large air leaks with caulking or weatherstripping. Double-paned replacement windows with high energy-efficiency ratings can save you money on heating and cooling and make your home feel more comfortable.
Cloudy or Foggy Glass: When the seal on a double-paned window is broken, rain and moisture can seep in and get trapped between the window panes. The trapped moisture can cause the window frame and the surrounding area to rot. It's essential to have the window replaced before the trapped moisture causes costly damage to your home.
Stuck Window Sashes: Dirt buildup in window tracks can cause windows to be hard to open. In this case, a good cleaning could fix the problem. However, if broken window hardware is making the window stick, it could be necessary to replace the windows since window hardware is often difficult to replace.
Wooden Window Frame Rot: If you notice that your wood windows are beginning to rot, you might be able to scrape out the rot and patch the frame. Windows with extensive wood rot can't be saved by window repair; instead, the windows need to be replaced before the damage spreads to the surrounding areas.
Benefits of Replacement Windows
Is Window Replacement Worth the Cost?
It's cost-efficient to replace old windows that make your home uncomfortable, look outdated, and cost you time and money in repairs, maintenance, and high energy bills. Having low maintenance, durable and energy-efficient replacement windows installed in your house can provide you with great value and a range of benefits. From adding character to your home, increasing its value, and providing you with cost savings on your home energy bills, the benefits of window replacement include:
Greater Energy Efficiency: Even if you can repair your windows for the short term, repairs can't make your windows more energy efficient. Energy-efficient windows keep your home warm in winter and cool in the summer, saving you money over time and lessening your impact on the environment by reducing how often you need to use your heating and cooling systems.
Increased Comfort: By replacing your home's old windows with energy-efficient replacement windows, you'll help your home maintain a comfortable temperature throughout the year while reducing your energy bills. Not only are replacement windows better insulated than those manufactured ten years ago, but easy-to-open screened replacement windows will enable you to have fresh air flowing into your home whenever you like.
Superior Durability: Over the past decade, various window manufacturers have leveraged modern technology to design windows that last for over 20 years with proper care. New replacement windows are an investment that will continue to pay dividends for decades.
Lower Maintenance: New replacement windows come in various styles that are easy to clean
quickly from inside your house. Replacement windows require very little maintenance to look their best and remain in good working condition. Old wood windows need to be painted every few years and are easily damaged by rain, snow, and ice, costing you a lot of money and time for upkeep. Plus, the hardware on old windows tends to break and is often hard to repair or replace. Having low-maintenance replacement windows installed in your home will save you money, time, and aggravation.
Increased Home Value: Replacement windows make your home more attractive, more secure, quieter, and more energy-efficient, increasing its appeal to potential buyers. The increase in your home's value will more than offset the cost of window replacement.
The increased durability of new replacement windows makes them more challenging for thieves to breach. Having more secure windows in your home will give you peace of mind that your family is less likely to be burglarized.
Improved Appearance: Having new windows installed professionally can refresh your home's appearance, and choosing the right windows for your home is easy. From double-hung windows, single-hung windows, and casement windows to picture windows, bay and bow windows, and accent windows in a variety of shapes, sizes, and frame colors, you'll find a wide selection of budget-friendly styles that fit the existing window openings and add character to your home.
How Much Does it Cost to Replace Windows?
Replacement window cost varies depending on the sizes, styles, and number of windows you need and your installation requirements. Although the cost of replacement windows might seem high, home replacement windows save homeowners money. First, you'll recoup some of your investment through savings on your energy bills. Also, window replacement is among the top 10 home projects that deliver a great return on investment, so there's a good chance you'll recoup a significant portion of the replacement window cost when you sell your home. Energy-efficient replacement windows are a wise investment because they increase your home's value, lower your energy and maintenance costs, and improve your family's safety and comfort.
What type of Replacement Windows Do I Need?
How to Pick the Best Replacement Windows
Given the large selection of window brands, window types, and window styles, choosing the right replacement windows can seem like an overwhelming task. If you're looking to lower your energy costs, look for windows that have a high ENERGY STAR® rating, indicating that they have excellent energy performance. In general, the more you know about replacement window materials, styles, and features, the easier it will be to decide which windows are your best investment.
Vinyl Windows vs Wood Windows: Which is Better?
Homeowners generally prefer durable, energy-efficient vinyl replacement windows to high-maintenance wood windows and less energy-efficient, higher-priced aluminum windows. Vinyl windows are available in various colors and styles to coordinate with and enhance the character of your home.
Choosing the Right Window for Your Home
How to Find the Right Replacement Window Style
Today's replacement windows are designed to complement your home and lifestyle, with choices in the number of panes, how the windows are hinged, how the windows operate, and the amount of ventilation they offer. Replacement window styles include:
Sliding Windows: Slider windows are horizontally situated and offer a broad view of the outdoors. They are available in single, double, and triple-paned configurations. Slider windows can be quickly opened and closed by moving the sash or sashes to the left or right.
Single-Hung Windows: Featuring a stationary top sash and a bottom sash that you can slide up and down to open and close the window, single-hung windows are ideal for areas where there are trees, shrubs, walkways, or patios located just outside the window. The slim frame depth of single-hung windows allows blinds to hang flush with the interior wall.
Double-Hung Windows: Double-hung windows have operable upper and lower sashes, allowing you to open both sashes at the same time to increase air circulation inside your home. The movable top and bottom sashes also make it easy for you to clean this type of window from inside the house.
Picture Windows: Picture windows offer unobstructed views of the outdoors and are ideal for rooms that benefit from additional natural light. Picture windows don't open, making them useful in rooms where ventilation is not essential.
Geometric Windows: Available in a wide variety of shapes, including circles, half-circles, trapezoids, gothic peaks, French arches, triangles, and more, geometric replacement windows can enhance the appearance of your home.
Casement Windows: Offering an unobstructed view to the outdoors and the ability to provide air circulation to your home, a casement window can easily be opened using a crank handle that swings the window outward.
Awning Windows: Since awning windows are hinged at the top, they're an excellent choice for basement or other low-lying windows where intruders are a concern. Plus, you can open awning windows to ventilate your room even in inclement weather.
Bay & Bow Windows: Bay and bow windows add character to the outside of your home and provide plenty of natural light and an expansive view of your yard from the inside. Bow windows contain four or more panels, rounding out their appearance, while bay windows are more angular with just three panels. You can customize both bay and bow windows to include fixed windows, single or double-hung windows, or casements.
Garden Windows: A garden, or greenhouse, window has a glass top, front and sides, and projects outward from the side of your house. Smaller than a bay or bow window, a garden window can still provide your home with a considerable amount of natural light while providing you with a convenient area to cultivate plants or showcase collectibles.
Who Installs Replacement Windows?
To get the most from your investment, you want to be sure to purchase your windows from an experienced window company that has a team of certified professional window installers. Proper window installation is crucial to ensure your windows operate correctly and maintain their energy efficiency. Improper replacement window installation can detract from your home's appearance and cause your windows to leak air and water, resulting in higher energy bills and costly damage to your home.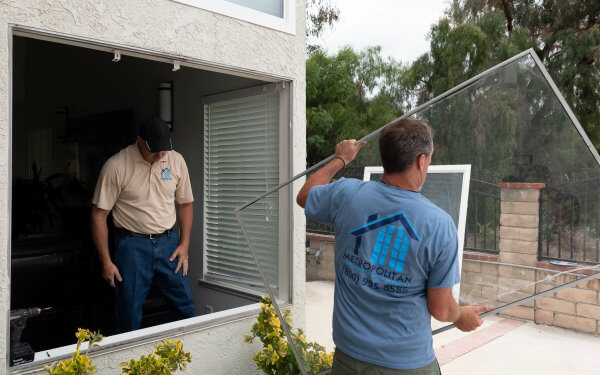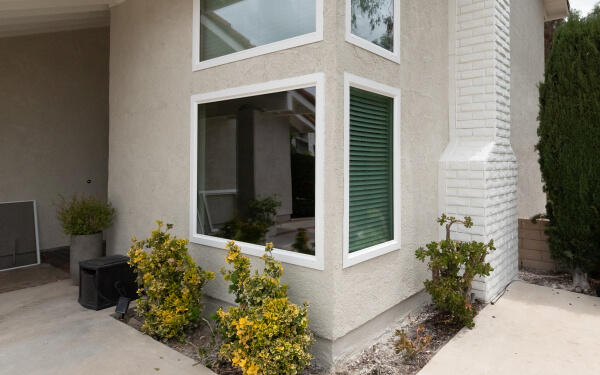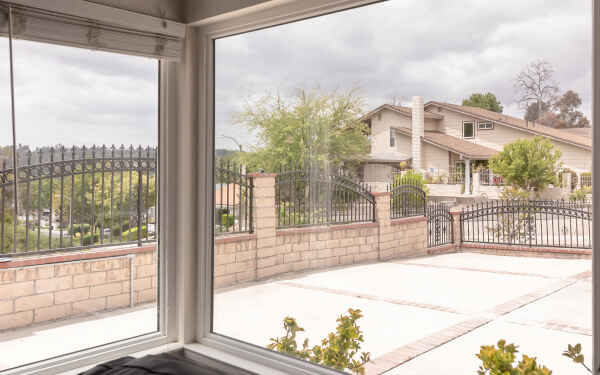 How to Choose a Replacement Window Company
When shopping for new replacement windows, look for an experienced window company with a wide selection of competitively priced, high-quality windows and is known for its exceptional customer service and dependable team of certified window installers. A reputable window contractor will consult with you to determine your replacement window needs, offer convenient measurement and installation appointments, and offer solid warranties on your new replacement windows.
The California Window Company
As a custom replacement window and door company that's served California homeowners for over 20 years, Metropolitan High Performance Windows is proud of our team's professionalism and commitment to excellence. We've earned an excellent reputation for providing expert advice, competitive pricing, outstanding customer service, and unsurpassed workmanship in replacement window installation. All of the high-quality premium vinyl replacement windows, sliding patio doors, entry doors, French doors, and pet doors we sell include lifetime warranties and meet or exceed the highest industry energy efficiency and quality standards. Each of our window installers is a dedicated craftsman with over 15 years of window installation experience, is AAMA certified, and works exclusively for Metropolitan High Performance Windows. We're committed to making your home remodeling experience pleasant and hassle-free, beginning with home measurement and replacement window installation appointments. To learn more about our replacement windows and window installation service or to get an estimate, give us a call at 800-995-8878 or email us today.