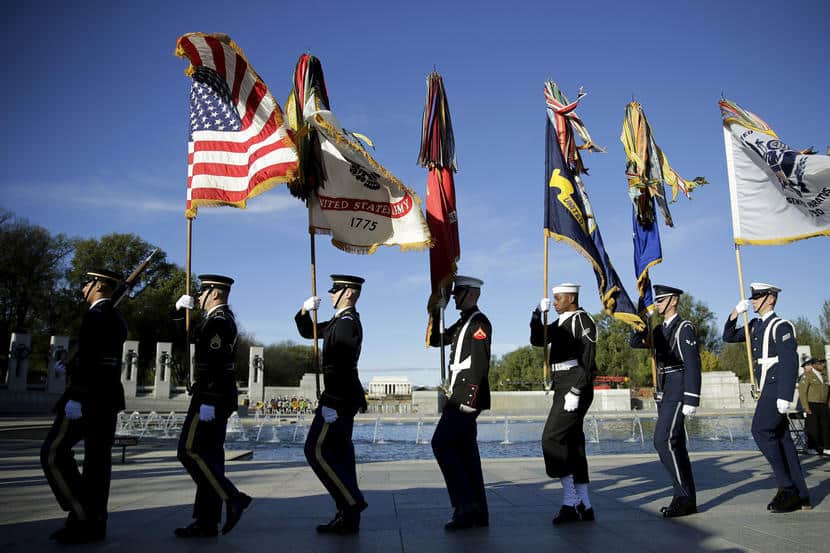 Veterans Day 2018: All the places Veterans can get freebies, discounts and meal deals this Veterans Day
This Veterans Day, restaurants are saluting veterans and active-duty military by offering free food and meal deals.  Thanks to the federal holiday falling on Sunday (learn why Veterans Day is marked on the same day each year) it is officially observed today, Monday, November 12.  This gives all of us an extra day to show our appreciation to service men and women across the country.  Furthermore, it gives businesses an opportunity to carry the appreciation and savings into the week.
Proof of service such as a military ID is typically required and a few businesses will allow dressing in uniform as a form of identification. Discharge papers, VA cards and Veteran organization membership cards also can be used to prove service at most businesses.
Deals are available at participating locations. Offers can vary so check with your closest location to confirm. The businesses listed here have more than 20 locations. Many smaller chains and individual restaurants also will offer deals. The easiest way to find specials is by checking social media.
Monday freebies and discounts
Another Broken Egg Café: Free Patriot French Toast Combo and coffee Monday.
Benihana: Free appetizer with purchase of an entree Monday.
Ben's Soft Pretzel: Free regular Jumbo Soft Pretzel 11 a.m. to 7 p.m. Monday.
Bertucci's: Free small cheese pizza Sunday and Monday.
Black Angus Steakhouse: Special top sirloin steak meal for $9.99 Monday.
Boston Market: Buy one individual meal and a drink, get one individual meal free with a coupon posted at www.bostonmarket.com Sunday or Monday. This deal is not only for veterans.
Bruegger's Bagels: Free drip coffee Monday.
Burgerim: 50 percent off Monday.
Carrabba's: Free appetizer with any purchase when you mention the Veterans Day veterans and military special through Monday.
Chicken Salad Chick: Free Chick Special and regular drink to veterans and active-duty military Monday.
Country Kitchen: Free Country Scramble Monday at participating locations.
Creamistry: 50 percent off any single item Sunday and Monday.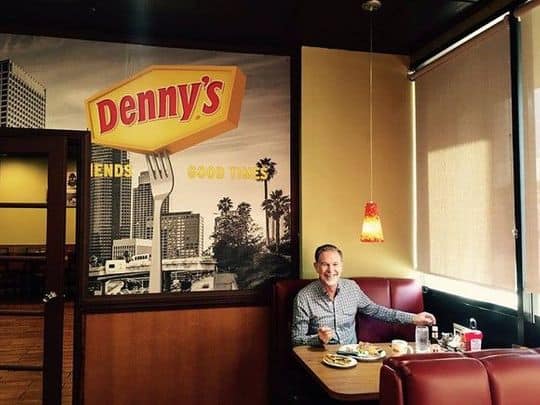 (Photo: Reed Hastings on Facebook)
Denny's: From 5 a.m. to noon Monday, active, inactive and retired military personnel get a free Build Your Own Grand Slam at participating locations.
Famous Dave's: Free two meat lunch combo Sunday and Monday for veterans or active military with valid identification.
Farmer Boys: Free Big Cheese cheeseburgers Monday.
Fatz Southern Kitchen: Free World Famous Calabash Chicken Basket Monday. Plus, in November active military and veterans get 25 percent off entrees.
Gigi's Cupcakes: Free cupcake Monday for veterans and first responders.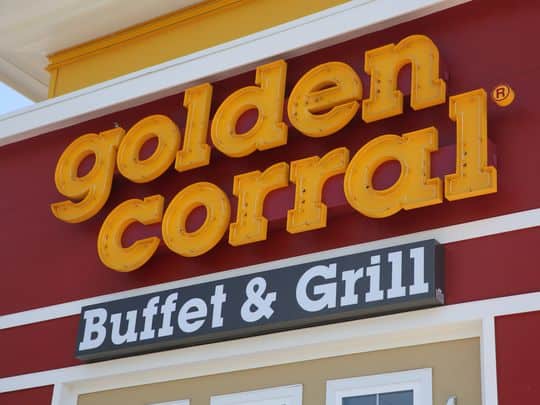 Golden Corral in the Town of Poughkeepsie. (Photo: Geoffrey Wilson/Poughkeepsie Journal)
Golden Corral: Free dinner buffet with beverage from 5 to 9 p.m. Monday to any person who is serving or has served in a United States Military branch, including the National Guard and Reserves.
Grimaldi's Pizzeria: 15 percent off Sunday and Monday. Not valid in New York, New Jersey and Connecticut.
HMSHost: Free Budweiser BBQ Cheddar Burger at participating HMSHost-operated airport restaurants Monday.
Hopdoddy Burger Bar: Every location will give 50 percent off to veterans, active military and their guests Monday.
Hoss's Family Steak & Sea House: Free salad bar and dessert 11 a.m. to 9 p.m. Monday. Or buy a meal and add on the salad bar for free.
Huddle House: Free order of Sweet Cakes through Monday.
Hy-Vee: Free breakfast Monday.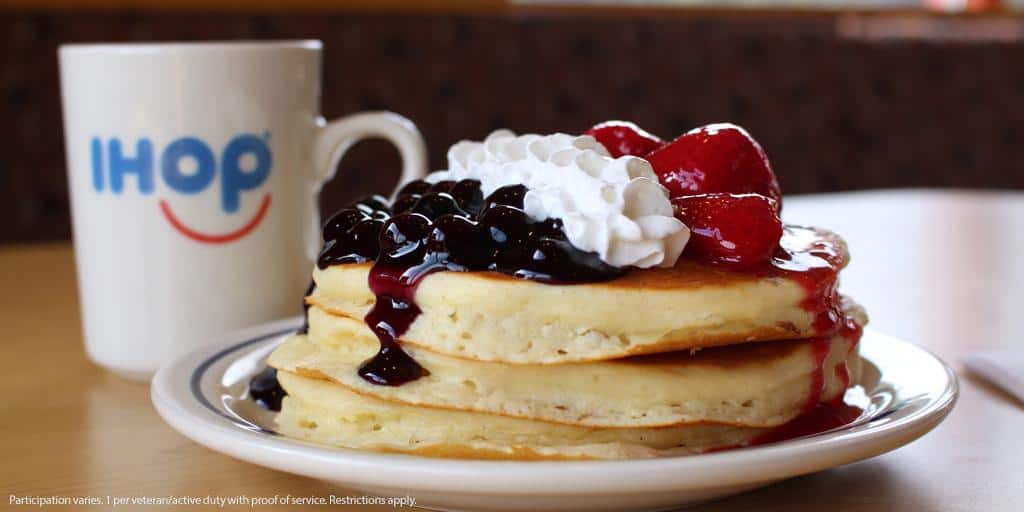 (Photo: IHOP on Twitter)
IHOP: Free Red, White and Blueberry pancakes from 7 a.m. to 7 p.m. Monday or a free patriotic pancake combo. Offer varies by location.
Metro Diner: 20 percent off Monday.
O'Charley's: Free meal from special menu Sunday and Monday.
Pilot Flying J: Saturday through Monday, there will be a coupon on the myPilot app for a free Pilot Coffee with choice of a fresh breakfast sandwich, packaged pastry item or a Cinnamon Center of the Roll. This deal is open to all.
Ponderosa and Bonanaza Steakhouses: Veterans can choose a free buffet and beverage or 50 percent off a menu item. Some locations will honor veterans Sunday and other locations on Monday so check with your closest location.
Potbelly Sandwich Shop: Free cookie with any purchase Monday.
Ovation Brands: Free buffet and bottled water at Old Country Buffet, Ryan's, HomeTown Buffet and Country Buffet and Furr's Fresh Buffet Monday.
Red Lobster: Free appetizer or dessert Sunday and Monday.
Rock Bottom Restaurants & Breweries: Vets eat free Saturday through Monday. Also, each brewery will be brewing a limited-edition Veterans Day IPA and Saturday through Nov. 17, 25 cents from every pint will go to a local veterans charity.
Rock & Brews Restaurants: Free meal from select menu for veterans, active military and first responders Monday.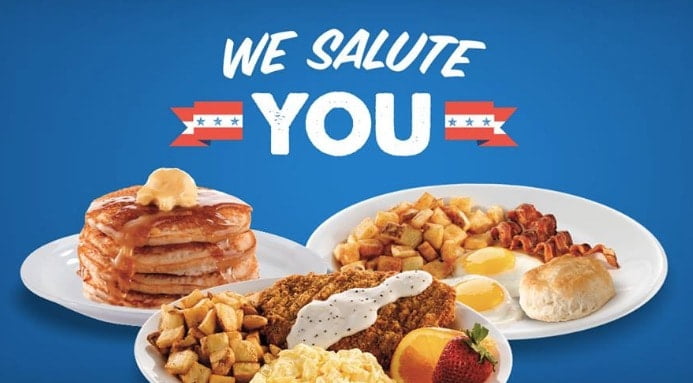 (Photo: Shoney's on Twitter)
Shoney's: Free All-You-Care-To-Eat breakfast bar 6 to 11 a.m. Monday.
Sonny's BBQ: Free pulled or sliced pork big deal combo for veterans and active duty military Monday. Dine-in only.
Texas de Brazil: Two veterans dine for free plus 20 percent off for up to six additional guests on Sunday and Monday.
Twin Peaks: Free meal from a special menu 11 a.m. to midnight Monday.
White Castle: Free combo meal for veterans and active military members who dine in or go through the drive-thru Sunday and Monday.
Zaxby's: Free chicken fillet sandwich Monday at more than 600 locations.
Other Monday freebies
Cinemark: Free tickets Monday to veterans, active-duty and their spouses for Universal Pictures' movie First Man at more than 60 locations nationwide.
Hair Club: Free haircuts to veterans and active military personnel in honor of Veterans Day for the month of November. Also get half price off select hair restoration solutions through Nov. 30 — this offer is also available to first responders!