The difference between restoring, renovating and remodeling (and why it matters)
The words remodel, renovate, and restore are often used interchangeably.  But for the Design-Build Institute of America (DBIA), these terms mean very different things.  Read on to learn the difference between restoring, renovating, and remodeling…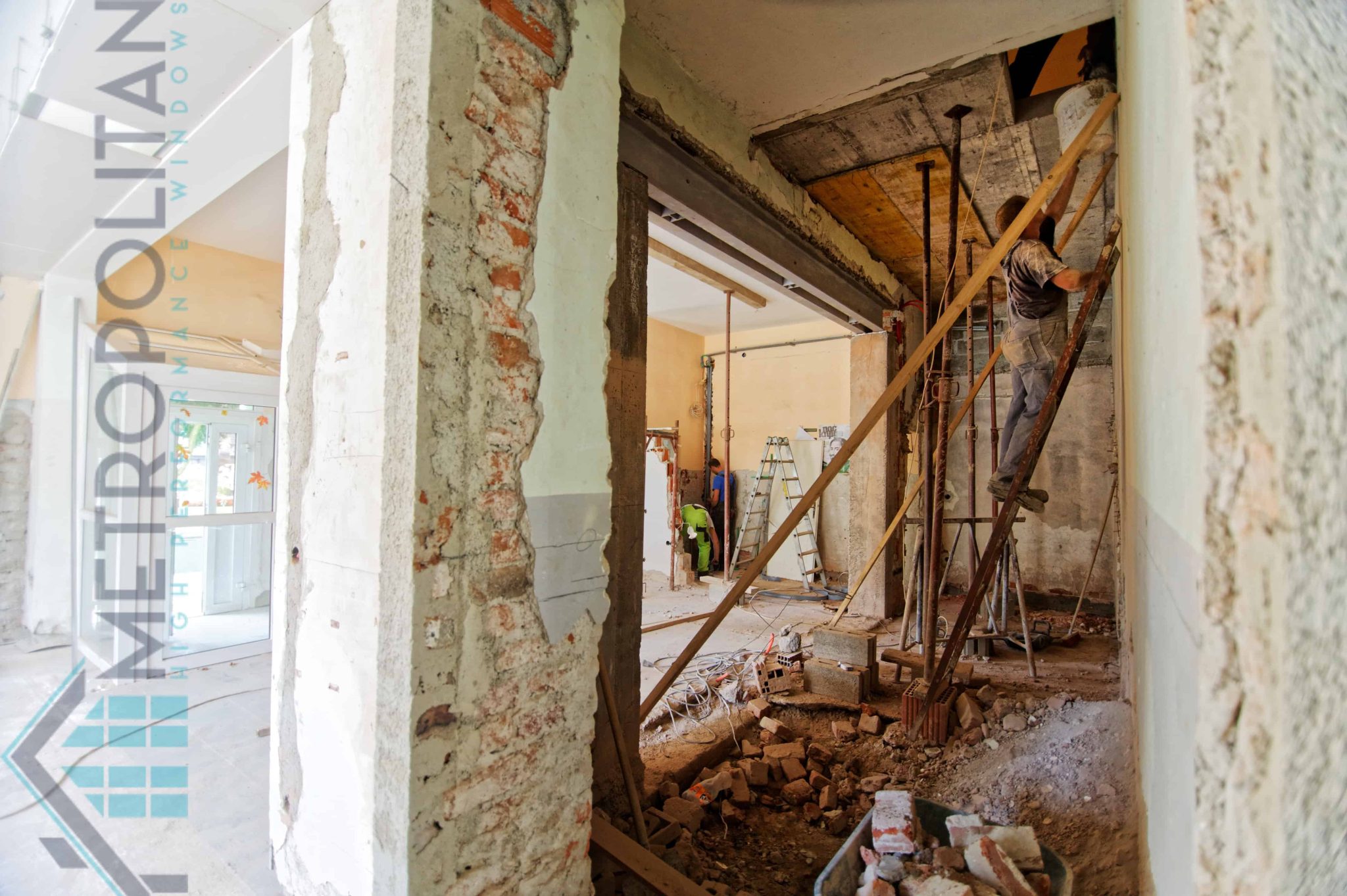 RESTORE
To put or bring back into existence or use
To bring back to or put back into a former or original state : renew
Restoration is the process in which you return the building to its original condition.  Historic buildings are common sites for restoration projects, but modern buildings also undergo restoration.
From an environmental standpoint, restoration uses fewer resources and less energy.  Therefore, as long as the house has a strong foundation and requires only minimal repairs, restoration can be a more cost-effective choice than renovating and remodeling.
Restoration projects typically involve:
     » Repairing holes in walls
     » Fixing old fixtures
     » Replacing old fixtures with replicas of the original
     » Removing old carpet
     » Refinishing wood floors
If your goal is to make your building look like the original structure, then restoration is probably right for you.  However, prepare to do some renovating and remodeling in conjunction with your restoration, as some parts may not be able to be fully restored.
RENOVATE
To restore to a former better state (as by cleaning, repairing, or rebuilding)
To restore to life, vigor, or activity : revive
Renovation is the process of renewing a building or structure by fixing what's already present and in some cases adding new components.  The original design isn't altered drastically but rather updated to a new standard.
Renovations are typically done in conjunction with restorations and are almost always cheaper than remodeling.  Depending on the project, it can also be more cost-effective than restoration.
Renovation projects typically involve:
     » Repainting
     » Refacing cabinets
     » Installing new light fixtures
     » Adding additional fixtures
     » Adding additional finishes
Renovating a room or your entire home not only makes the space more attractive but may also add value to the home or condo.  For example, adding stainless steel appliances and granite countertops in your kitchen or upgrading to energy-efficient windows will often increase the chance of a sale and deliver a return on your investment.
REMODEL
To alter the structure of : remake
Remodeling involves changing an entire room or building.  Remodeling tends to be a much more involved process than restoring or renovating, as it involves making changes to a building's structure.  
Remodels typically have the highest cost of all the three options because they require the most time, materials, and complex design considerations as well as construction, electric, and plumbing expenses.
Remodeling projects typically involve:
     » Expanding the square footage of a building
     » Gutting, removing, or adding walls
     » Raising ceilings
     » Adding plumbing
     » Adding heating/cooling ducts
Remodeling a building is a lot of work.  Before choosing to remodel, you will certainly want a cost-estimate to make sure you have enough in your budget for the project.  If you are interested in remodeling your home it always pays to consult an experienced Design-Build contractor or architect so you can be sure that your project gets done right the first time around.
Why Does It Matter?
Why is it important to know the difference between restoring, renovating and remodeling?  First of all, you will want to be able to accurately communicate with your contractor what changes you want made to your home or building.  Furthermore, certain costs are associated with each type of construction.  Finally, if you're planning on selling your home, a newly renovated home means something different to the buyer than a newly remodeled home.