Pasadena Replacement Windows and Window Installation Service
Individuals looking for suppliers of window should make their purchases only from reliable and reputable distributors preferably in online sites for several reasons. Keep in mind that your chosen supplier of Pasadena replacement windows can either provide the best or the worst items – and you can take part of the credit or the blame because you were part of the transaction.
The Pasadena vinyl windows delivered to your doorstep and installed on your windows should obviously be of the best quality because windows serve several functions. As part of the structure, windows serve both practical and ornamental uses that contribute to the overall form and function of your house.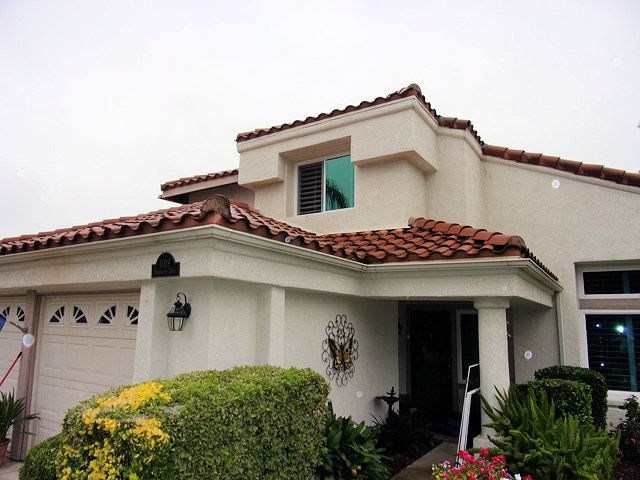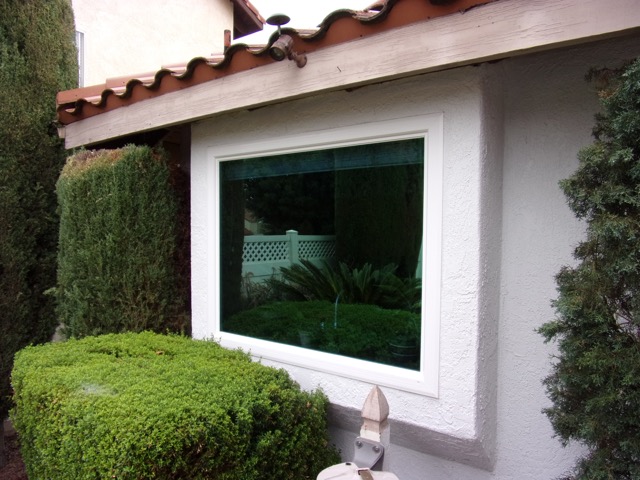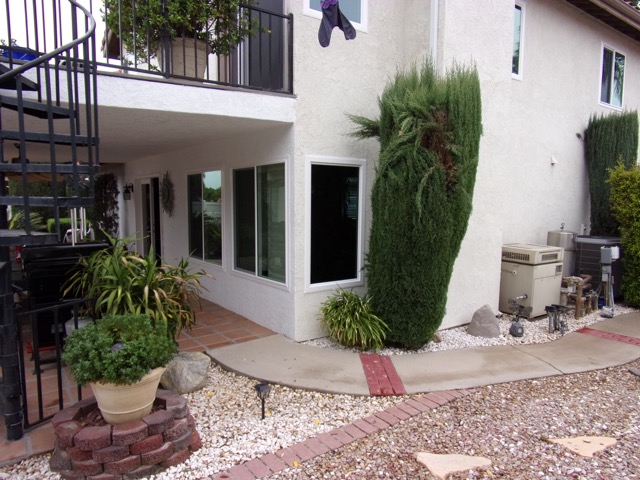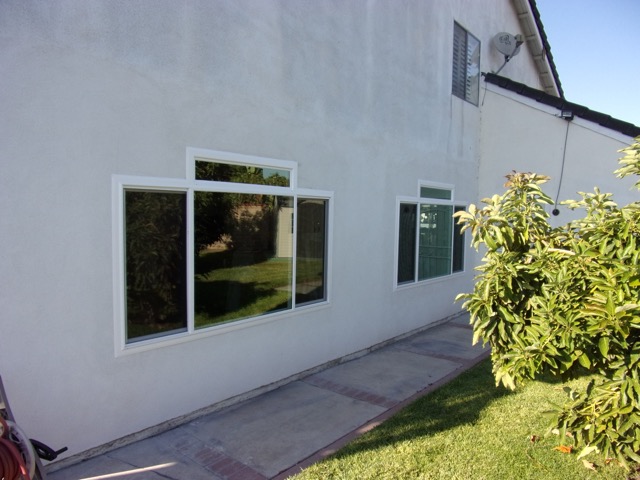 The Ultimate Guide to Getting Affordable, Long-lasting Replacement Windows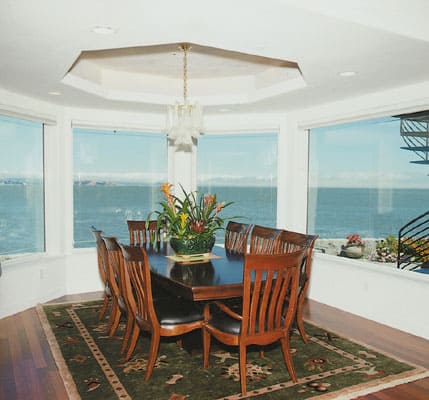 The Aesthetic Beauty of Windows
On one hand, windows provide openings in the wall to provide views of the beautiful exterior scenery especially in locations like the countryside, the seaside, and even in urban settings. These openings can also be the focal points of architecture when viewed from the outside, as is the case with ancient stained glass windows or contemporary vinyl windows. Your choice in Pasadena replacement windows can then affect the beauty of your home.
Replacement Window Benefits
Since the vinyl windows will be installed and checked by professional window technicians, you must also check that the supplier has the right people for the job. But don't stop with knowledgeable technicians either – check that the staff member especially those with direct dealings with customers should also provide for satisfactory services.
According to the US Department of Energy, more than 25 percent of heat loss takes place in or around windows due to their not being more energy efficient. That's a lot of money that is being–quite literally— dropped out the window.
If you're looking for a great way to improve your home and a remodeling project that will pay for itself in short order, adding new windows should be at the top of the list, window installation and repair services will tell you that new windows are one of the smartest additions you can make to your home.
With so many ways to benefit you and your home, replacing those old and outdated windows just makes good sense. In fact, it makes good dollars and cents too. Just a few of the benefits that you can take away from replacing your old windows include:
 Increased energy efficiency
 Lowered energy bills
 A Lower carbon footprint
A higher resale value for your home.
New windows give your home curb appeal like you've never seen. With so many great styles that you can choose from and dozens of companies that guarantee their windows for life, it's not hard to see why a window replacement would be a great option for the home owner and particularly for the home owner who is looking for a way to improve the value of the home before the sale.
Comfort
On the other hand, windows Pasadena also provide ventilation (i.e., letting the air pass through in good weather and keeping it out during inclement weather), allow passage of light into the interiors, and keep intruders out when closed, among other functions. These openings are also designed to reduce energy expenses during the summer and winter days, thanks to their energy-efficient materials and design.
Energy Efficiency
The bottom line: Be careful about choosing your supplier of replacement vinyl windows because the comfort, beauty and energy-efficiency of your home is at stake here! Apply these tips and you can make a better decision when choosing the Pasadena vinyl windows supplier in your area.
Education is Key
Become an educated consumer whatever products and services may on your plate of purchases. Do your research on the types of windows including their merits and demerits as well as make a shortlist of the reliable suppliers of Pasadena replacement windows in your area, among others.
Attention to Detail
Keep in mind that quality is usually a matter of details. Look for a reliable supplier of replacement vinyl windows that allow their customers to inspect the items for details regarding quality, said details of which should include appearance, operation and maintenance.
Do the windows have a pleasing appearance that will complement your house's overall style? Do these openings allow for smooth operations in opening and closing including snug fits of the weatherstripping and solid built of the screens? Do these windows allow for easy maintenance including regular cleaning?
Look for attributes like extra strength (i.e., fusion welded for permanent bonds), sufficient thickness to filter out exterior noises, and double security features like deep pocketed sill, among others. Your attention to these details can mean the difference between choosing good and bad Pasadena replacement windows tomorrow.
Residents Of Pasadena, California Are Keeping their Utility Costs Lower With Replacement Windows
Energy Savings with High-efficiency Windows
Did you know that windows account for up to 30% of your home's annual energy consumption? You must then choose windows made from high-performance LOW-E Glass designed to provide year-round savings by optimizing your home's heating and cooling systems. You will then enjoy higher savings in the process.
Pasadena, California may be known for being the home of the world famous Rose Bowl , but over 150,000 people call the city of Pasadena home. To them, the city is much more than a host for an annual football game. The city of Pasadena also has quite a cultural and scientific community as well.
The weather in Pasadena is considered to be on the mild side, and its weather is heavily influenced by the San Gabriel Mountains. The average high temperature in the Summer is in the upper 80s. There have been cases of record breaking temperatures that exceeded 100 degrees in the Summer, but these are unusual.
In the Winter, it rarely gets below 40 degrees, and for the most part the temperature remains in the upper 40s. There have been times when the temperature dropped to well below 20 degrees, but just like the record temperatures in the Summer, these record breaking low temperatures are rare.
During the mild Winters the citizens of Pasadena like to keep nice and warm, and during the hot spells of Summer, they like to keep nice and cool. These are definitely the two peak energy consumption times of the year. Utility bills get higher in order to try to keep things warmer or cooler.
The city of Pasadena prides itself on being a "green" city. Their website lists several different green videos and documents that the residents can use to help them save on their utility costs. They have even gone so far as to appoint a "Green Team" that helps everyone create a greener lifestyle.
There are 6 zip codes in Pasadena where home owners might have old windows they are looking to replace with new vinyl replacement windows, including 91101 , 91103 , 91104 , 91105 , 91106 , and 91107 .   If you are thinking about replacing your windows with new energy efficient vinyl, dual pane windows and you live in Pasadena, CA, then you can check with the city here to review current rules and regulations www.ci.pasadena.ca.us
Pasadena Vinyl Windows: Reliable Supplier and Installation Service
Home remodeling requires time, effort and money to accomplish its objectives, which may be expanding on an existing space, changing the overall ambiance of the area, and adding decorative touches, among others. In most home remodeling projects, the windows will be affected in the sense that these should be replaced as part of the deal due to their unsuitability for the new space (i.e., in terms of form and/or function). This is where a reliable and reputable supplier of Pasadena vinyl windows comes in.
As implied by its name, vinyl windows are manufactured mainly from polyvinyl chloride (PVC), a thermoplastic made of 43% carbon and 57% chlorine known as vinyl in North America and Europe. PVC is widely considered as a natural resource-saving plastic because, unlike other plastics like PE, PP and PET, it is less dependent on natural gas and crude oil as well as a material known for its excellent fire resistance, its clarity and transparency, and its strength, flexibility and durability, among other desirable qualities. Of course, these modern windows are also made with other materials like hardware but the main material is the vinyl, thus, the name.
Suppliers of Pasadena vinyl windows are enjoying brisk business with the product because of the their advantages. These vinyl windows Pasadena residents love have the following advantages:
Excellent degree of insulation. Vinyl has higher energy efficiency ratings than aluminum window frames because of the material's high R-value, which means that vinyl windows performs a better job at keeping the heat out during summer and the cold out during winter. The result: Lower energy costs in the long run.
Recyclable materials. Vinyl can be recycled, thus, lessening the users' carbon footprint.
Ease of installation and maintenance. Professionals can install the vinyl windows Pasadena in a matter of hours instead of days while homeowners can easily maintain these openings by regular wiping.
Strength and durability. Vinyl windows can last for years, thus, precluding expensive replacements.
Yes, the most reliable suppliers of Pasadena vinyl windows also provide for a wide variety of choices in styles, shapes and colors for these products. Each homeowner and home builder will then be able to choose the best vinyl windows suitable for their purposes.
But not all vinyl windows and not all suppliers are created equal in the eyes of consumers. You are then well-advised to keep the following tips in mind when making your choice in vinyl windows including the suppliers of these items.
Ask family and friends about their recommendations for trusted suppliers of Pasadena vinyl windows, make a shortlist of these establishments, and then start researching on the reliability of each one. Ask for client references and call the clients about their experiences with the suppliers. Talk to the staff to determine their professionalism. Ask about the range of vinyl windows as well as the warranties.
Determine what you need and want in the vinyl windows in terms of size, style and even shape as well as price. Look for vinyl windows with high energy-efficiency ratings; with great features like color, locks and sill; and with standard warranty.
Tip: Choose custom-made Pasadena vinyl windows because these will be the perfect fit for your home. The additional cost will be well worth it when the windows are efficient on energy, beautiful on the eyes, and durable through the years. Better yet, you can work with a professional windows technician for the best results.
For more information on Pasadena vinyl windows, call Metropolitan High Performance Windows at (800) 995-8878 and start on your home remodeling project!
Pasadena Window Repair Services
How to Save Money on Home Window Repair in Pasadena
So many people insist on having beautifully clean windows, and let's face it; if you have allowed your windows to get all grubby and dirty, and then you suddenly give them all a good clean, it can make a huge different to the overall appearance of your home. Of course, if your windows are cleaned regularly, you probably won't really notice the same sort of difference because you will have become accustomed to clean windows.
Window cleaning doesn't only leave you with clean windows, though, but instead, it also provides you with the ideal opportunity to inspect your windows for damage. Like many things in life, if you spot damage in its early stages, you can quite often do your own repairs, or even if you call in a professional company, the costs will be minimal compared to what you could potentially end up paying if the damage is left unchecked.
The 3 Most Common Forms of Window Damage 
For the most part, when people think of damaged windows, they tend to visualize cracked or broken windowpanes. This sort of damage is typically caused by some or other forceful event, such a ball or a stone hitting a window, it can be caused by violent weather conditions, such as a hurricane for example. However, most window damage is nowhere near as dramatic as this, but instead, it is something which occurs over a relatively long period of time, steadily getting worse and worse, until eventually, it reaches a point where complete replacement is needed as opposed to some minor repair work. Below, are the three most common forms of window damage:
Failed/Worn Out
Window Seals
Broken Windowpanes 
Failed Seals – Windows have seals for a reason and particularly double or triple-paned windows. These windows are designed specifically to keep temperatures in your home more constant. They do this by forming an insulated barrier between the interior and exterior of your home. Good quality double or triple-paned windows have a special insulating gas between the panes of glass, and if the seal becomes damaged, the gas can leak out, and you lose a large slice of insulation. As a result, you can expect to see an increase in your energy bills.
These seals, as well as any other seals on a window, can become damaged due to a number of reasons, including natural causes and poor workmanship. Poorly fitted seals can soon start to work their way loose, and while most good repair services can refit a loose seal, your gas insulation will be gone, unless the problem was detected early enough.
If you are unsure about what you should be looking out for, then you should consider getting in touch with a reliable Pasadena window repair service that can someone around to inspect your windows, and if any damage is detected, give you a price estimate right there and then. Remember, if a seal has worn out to the point where the gas has escaped, you will need to replace the window if you want optimum insulation.
Decaying Frames and/or Sashes – Wooden window frames, sashes, and windowsills can look spectacular, but unfortunately, they are prone to rotting. This is especially true if you live in a humid area, or any area that receives a lot of rain and/or snow. Rot is almost always caused by the water, so there are certain steps you can take in order to minimize the risk of rotting frames, sashes, or sills. For instance, make sure your garden sprinklers are positioned in such a way so as to prevent your windows from getting wet unnecessary. Also, inspect your windows for signs of rot on a regular basis.
If only a small section of wood has succumbed to rot, an experienced technician should be able to replace the rotten bit, and also determine why it was rotting so that preventative measures can be taken. You may believe that home window repair in Pasadena is likely to be very expensive, but you can be sure that a minor repair job is going to cost far less than a complete replacement.
Broken Windowpanes – Contrary to what most people believe, broken windowpanes don't always happen in the blink of an eye. Of course, a perfect good windowpane can break in an instant, but that's not always how it happens. Quite often, the glass sustains minor ongoing damage over a period of several years. Mostly, this damage is caused by the use of harsh cleaning materials, and by Mother Nature, particularly in areas that get a lot of wind and/or hail.
Minute particles of sand constantly hitting the glass at high speed can have a detrimental effect on the integrity of your windowpanes. The same is true with regard to the stuff you use for cleaning your windows. Over time, the glass begins to gradually deteriorate, until it reaches a point where even a minor impact can cause a windowpane to break.
Cracks are another leading cause of broken windowpanes. One a piece of glass has cracked; it takes very little to make it break completely. It is worth keeping in mind that when windowpanes break, they can cause serious injuries or serious damage. Just imagine if you live on the top floor of an apartment block, and one of your windows break, sending broken pieces of glass down to the street below. While not everyone can afford to replace all their windows, it is something worth considering if your windows are more that 10 to 15 years old.
Metropolitan High Performance Windows is a highly respected Pasadena window repair service that has been serving the people of California for more than 14 years. All window and door installers employed by Metropolitan High Performance Windows are AAMA Certified, and they all have at least seven years of experience in the field.
If you are experiencing problems with your windows or glass doors, or if you would like to have your property inspected by a highly experienced technician who will then be able to give you a free in-home estimate, you can schedule a no obligation appointment right now by calling (800) 995-8878.
Pasadena Windows Installation: Residential and Commercial
How would a home, school or any commercial building look like without windows? They will look nothing different from a prison, of course. Huge, strong and artistically created windows reflect the good taste of the builder and the end-users as well. As soon as you enter a home or any closed structure, neatly-designed broad windows with complimenting draperies are sure to win your appreciation instantly. For the normal observer, windows may appear to be passive addition to any construction, but their benefits are far too many to ignore. Firstly, they are your intimate medium to the outside world, giving you a sense of security and belonging. They regulate the flow of heat, light and air in and out of your home, and enable you to estimate the quantum of electricity needed for comfortable living. At the same time, going in for fancy windows blindly might deprive you of many benefits that come with cost-effective and quality windows.
According to the estimate of US Department of Energy, not less than $35 billion worth energy is lost per annum through windows, which is a staggering figure. It is, therefore, important to install the right kinds of windows to derive the maximum benefits of having them, primarily to ensure energy-efficiency. In other words, you need to have such windows that facilitate improved energy efficiency and higher degree of visible light transmittance. Here is where vinyl windows from windows Installation Pasadena CA score over less popular windows like wood, steel, aluminum and fiberglass. Studies show that vinyl windows form the largest percentage of the window market presently. More and more people are replacing their current windows with vinyl windows from Pasadena windows to enjoy all the benefits associated with vinyl windows. Not surprising considering the escalating cost of utility bills in the modern times and the added advantage of low maintenance required for vinyl windows.
Vinyl windows are inexpensive, available in wide range of colors, easy to maintain and above all energy-efficient, making them the preferred choice over the rest. You will need to choose your Pasadena windows supplier carefully, after due research and calculation. Unlike in the past when you had to scout for a good supplier from a gamut of offline shops – you would be spending good money in locating the right supplier those days -, it is now a reasonably simple task to conduct extensive research on the internet. Make sure you spare enough time to shortlist good suppliers based on the consumer reports available online. To begin with, make a note of the number of windows you plan to buy and install. Make sure the windows Pasadena supplier you choose enjoys excellent reputation in the market, has well-trained and experienced staff on board, offers a wide selection of vinyl windows that are affordable and good, has trained technicians to carry out installation work, is prompt and gives you no cause for complaint at any stage of the installation process.
Thankfully, there are many Pasadena windows companies that do a fine job of installing vinyl windows at an affordable rate. The manufacturers as well as suppliers of vinyl windows have been on their toes catering to the increasing demand from the buyers. Talking of windows Pasadena companies, you might be interested to know that Metropolitan High Performance Windows have carved a niche for themselves due to their affordable rates, product quality and prompt service.
How To Select the Best Replacement Windows?
The selection of a window for your home or business is important, but how do you choose the right window. Some factors that affect which windows you should select are these: Energy efficiency. This is, of course, one of the most important considerations. To be the best window replacement for nearly any venue, the window should have a high R factor and a low U factor. The type of material being used. Most companies will want to and should use the same material for framing that was previously used . The Visible Transmittance of the window–the higher value is the best so go for the value that allows the highest light transmittance. The warranty or the guarantee that you get with your replacement windows will let you know that the company is prepared to stand behind the windows that they sell you. The best companies will offer you a ten plus year warranty on their windows and work.
The best window installation and repair services will give you tips on the right window to choose and it will be based on materials, on your budget and on what is right for your home or business, not what they want you to buy based on pricing.
Good windows will cost a little more but over time will save you a vast amount on the cost of energy in your home or office. Always opt for the higher value — again– checking to be certain that the windows you've chosen are right for your venue.
If you're looking for the right window for nearly any venue, window replacement, Pasadena should be done by a professional. DIY is not the best option when it comes to replacing your windows. The helpful experts at Metropolitan High Performance Windows will offer you quality windows, great customer service and outstanding value for your home remodeling dollars. Call today to find out what Metropolitan High Performance Windows can do for you and your home or business.
For more information about the best Pasadena replacement windows, call Metropolitan High Performance Windows at (800) 995-8878 today!