Costa Mesa, CA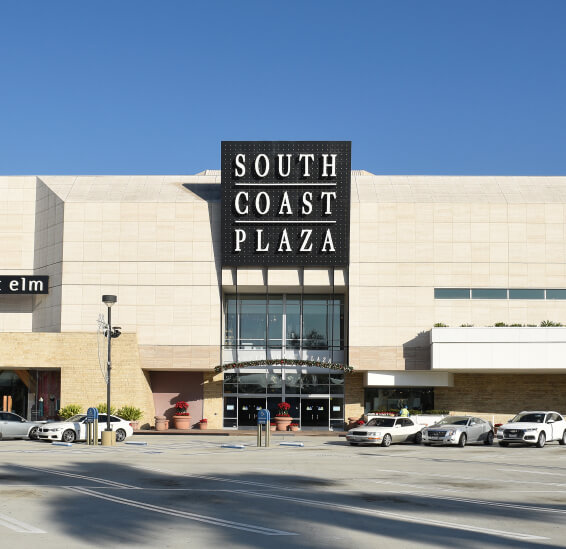 The City of
Costa Mesa
is ideally located on the outskirts of California's Pacific Coast. Once a rural farming area, it has since emerged as one of the most desirable cities in Southern California. Costa Mesa boasts a beautiful climate, dynamic sports offering, rich performing arts scene, and exceptional shopping and dining experience.
Costa Mesa Business Environment
Costa Mesa is best known for its unparalleled business environment. The city features a unique array of restaurants and shops, ranging from mom-and-pop stores and small coffee shops to upscale boutiques and fine dining. Residents and visitors can also enjoy a wide assortment of salons, cosmetology services, and medical practices. Even more, they can experience the city's unique use of indoor-outdoor retail space and event venue. Divided into five unique neighborhoods East Side, Westside, Central, South Coast Metro, and Mesa Verde contributing to its sprawling outdoor centers filled with dining, shopping, service companies, entertainment, beautiful homes, window companies, and activities for families and couples.
Shopping & Dining
Most notably, Costa Mesa is home to South Coast Plaza – the expansive shopping center that has more than 250 shops and 30 restaurants to choose from. The Pavillion at South Coast Plaza offers visitors an upscale experience filled with personal shopping and open-air suites. It also offers visitors a chance to experience music, dance, and art in the award-winning Segerstrom Center for the Arts. Costa Mesa is also home to many other sprawling shopping centers, including the SoCo Collection, The Camp, the Lab, Metro Pointe, and The Triangle. Known as the 'Destination for Inspiration,' SOCO & The OC Mix offers visitors access to home decor boutiques, fashion showrooms, and restaurants. The Camp is an eco-friendly shopping space that blends together retail and the great outdoors. It offers a mix of restaurants, shops, exhibits, and open air event space. The Lab is a re-imagined shopping space featuring trendy shops, restaurants, music stores, and hair salons.
Costa Mesa is also widely recognized for its exciting restaurants and renowned chefs. People come from all over the West Coast to enjoy the city's diverse cuisine. From small coffee shops and hip cafes to scenic formal dining, the selection is worth traveling for. Some local favorites include Din tai Fung, Seabirds Kitchen, Taco Maria, and Old Vine Kitchen & Bar. Costa Mesa is also filled with trendy venues for a chilled glass of wine and craft cocktails. Some hot spots include ARC Food & Libations, the Social, and Playa Mesa.
Arts & Culture
Referred to as the "City of the Arts," Costa Mesa has a world-renowned arts and theater district. The Segerstrom Center for the Arts and South Coast Repertory Theatre have been offering award-winning plays, musicals, and dance performances for decades. The Costa Mesa Playhouse is a non-profit theater dedicated to showcasing talented locals through affordable, annual performances. Even more, Costa Mesa has created many programs to promote and cultivate the local arts culture. "Action Arts in the Park" is a unique, annual festival that fuses together art and action sports. There are many other programs, such as the annual Utility Box Arts event, that help local artists share their work and engage with the community.
Action Sports
Home to some of the biggest brands in the action sports industry, Costa Mesa is often referred to as the "Action Sports Capital." Brands, such as Hurley and Volcom, are headquartered in the city. Costa Mesa has stayed in touch with these roots through the creation of action sport programs and annual events. Volcom Skate Park, TeWinkle Park, and the OC Fair's Action Sports Arena all offer visitors a place to watch demonstrations and enjoy the sport of skateboarding. Even more, there are many nearby public skateparks open for the locals to freely enjoy.
Tourism & Attractions
Costa Mesa offers plenty to do for visitors and residents alike. In addition to shopping, dining, and enjoying the arts, the city is located in close proximity to countless activities perfect for the whole family. Orange County's beaches, such as Huntington Beach, offer stunning shorelines, volleyball courts, fire pits, and access to countless food and drink options. Located behind Bolsa Chica State Beach, the Bolsa Chica State Ecological Reserve offers a breathtaking glimpse into nature. Costa Mesa is also conveniently located near the magical Disneyland Resort and Seaworld. If you're looking for the perfect day trip, Costa Mesa is just a short drive away from Knott's Berry Farm, Angel Stadium of Anaheim, LegoLand, and the Santa Ana Zoo. Located in the nearby city of Yorba Linda, The Richard Nixon Presidential Library and Museum has more than 70 exhibits to talk through that feature artifacts, films, and historical documents. If you're looking for a little bit of adventure, there are plenty of places to participate in watersports or rent boats for an evening at sea. Just miles from Costa Mesa, Newport Harbor is the perfect spot to dock and enjoy the waterfront views.
Recreation
Residents and visitors are able to enjoy the beautiful scenery throughout Costa Mesa. Fairview Park, Wakeham Park, and Del Mesa are just a few of the many public parks located through the city. The Santa Ana River Trail has some of the city's most breathtaking views for hikers and bikers. The Costa Mesa Country Club and Costa Mesa Tennis offer plenty of recreational activities for the entire family. Even more, Costa Mesa offers a number of youth and adult sport programs, aquatics programs, and summer art and music classes.
Community & Groups
Costa Mesa offers residents access to a wide range of community and family groups as well as civic organizations. The Costa Mesa Chamber of Commerce has now been serving the city for more than 5 decades. The Chamber of Commerce is fully equipped with the resources necessary for business owners to network with other local businesses while growing their own. They also provide businesses with the tools necessary to thrive, such as access to marketing tools and insight into local business trends.
Future of Costa Mesa
There's no doubt that Costa Mesa will continue to evolve into the hottest spot in Southern California. From action sports and boating to luxury shopping and fine dining, Costa Mesa is the place to be. What are you waiting for? Come check it out for yourself.