KERN COUNTY, CA
REPLACEMENT WINDOWS AND WINDOW INSTALLATION SERVICE
Upgrade Your Home Today! Explore Our Stylish Windows and Doors. Request a Free Estimate Now for a More Comfortable, Energy-Efficient Living Space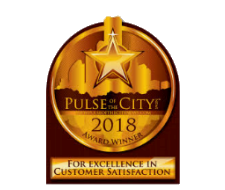 Pulse of the City Award Winner
For Excellence in Customer Service
2018
To enhance the comfort, energy efficiency, and aesthetics of your Kern County residence, turn to the experts at Kern Windows and Doors.
ENERGY-SAVING REPLACEMENT WINDOW STYLES for EVERY BUDGET
Replacement Windows:

Upgrade the look, comfort, and energy efficiency of your home with our high-quality replacement windows. Choose from a variety of styles and materials to suit your needs.

Single Hung & Double Hung Windows:

Enjoy classic style and excellent ventilation control with our single hung and double hung windows. These timeless options provide durability and ease of use.

Casement Windows:

Casement windows offer a sleek and modern design with effortless operation. Let the fresh air in while maintaining a secure and energy-efficient home.

Windows Slider:

Slider windows are a space-saving solution with smooth horizontal operation. They provide unobstructed views and are easy to clean.

Single-Slider Windows:

Single-slider windows are perfect for smaller spaces, allowing you to enjoy the benefits of a slider window in rooms with limited wall space.

Double-Slider Windows:

Double-slider windows provide versatility and exceptional airflow control. Open both sides for maximum ventilation and natural light.

Triple-Slider Windows:

For larger openings and expansive views, triple-slider windows are the ideal choice. Customize your configuration to suit your preferences.

Picture Windows:

Enhance your home's aesthetics with picture windows. These fixed windows offer unobstructed views and flood your space with natural light.

Discover Your Dream
Explore our full range of window types to find the perfect fit for your home.
Discover Your Dream Windows and Doors! Contact Us to Schedule a Consultation. Let's Transform Your Home Together for a Brighter Tomorrow.
QUALITY ENTRY AND PATIO DOORS and INSTALLATION
EXTERIOR DOORS:

Make a lasting impression with our stunning exterior doors. Choose from a wide selection of styles, materials, and finishes to create an inviting entrance.

Sliding Glass Patio Doors:

Transform your living space with sliding glass patio doors. They seamlessly blend your indoor and outdoor areas, providing easy access to your patio or garden.

French Swing Doors:

Add elegance to your home with French swing doors. These double doors create a beautiful focal point while enhancing natural light and ventilation.

Front, Back, and Entry Doors:

Your front and back doors are more than just entrances – they're a reflection of your style and security. Explore our range of entry doors to find the perfect match.

Bi-Fold Glass Doors:

Maximize your living space and enjoy an open-concept feel with bi-fold glass doors. They create a stunning transition between your indoor and outdoor areas.

Multi-Slide Doors:

Create a seamless connection to your outdoor space with multi-slide doors. These expansive doors offer unobstructed views and effortless operation.

Pet Doors:

Ensure convenience for your furry friends with our pet doors. Designed for both security and ease of use, these doors are perfect for pet lovers.
Our doors are crafted with precision and built to last, providing security, energy efficiency, and style for your home. Experience the difference with our expert installation service, ensuring a perfect fit and peace of mind for years to come.
Ready to Improve Your Home? Get Started with Our Top-Quality Windows and Doors. Contact Us for Expert Installation and a Cozier Home. Give us call at 800-995-8878 or email. GET ESTIMATE!
Why Choose Kern Windows and Doors for Window Replacement and Installation in Kern County
?
Local Expertise: Kern County

is more than just a place to us; it's our home too. We understand the unique climate challenges and architectural styles of this region, ensuring that our replacement windows and doors are perfectly suited to your needs.

Exceptional Customer Service:

Our commitment to providing the best customer service is unparalleled. Our knowledgeable and friendly staff is here to guide you through the entire process, from choosing the right windows and doors to expert installation.

Energy Efficiency: Kern County

experiences a range of temperatures throughout the year. Our energy-efficient replacement windows will help you stay comfortable while reducing your energy bills, whether it's combating the scorching summer heat or chilly winter nights.

Wide Selection:

We offer a diverse range of window styles and materials, from energy-saving vinyl windows to elegant French doors and sleek aluminum windows. Our goal is to provide you with options that fit your budget and style preferences.

Professional Installation:

Our team of certified and experienced window installers takes pride in their work. We ensure your new windows and doors are installed to perfection, providing you with long-lasting beauty and functionality.

Quick Turnaround:

We understand that your time is valuable. Kern Windows and Doors guarantees a hassle-free and timely installation process, so you can start enjoying your improved home right away.

Flexible Appointments:

We offer convenient scheduling options, including day, evening, and weekend appointments, to accommodate your busy lifestyle.

Open the Door to Elegance and
Efficiency! Explore Our Wide Selection. Reach Out for Your Free Quote and Elevate Your Home's Appeal.give us call at 800-995-8878 or email.
Discover the Difference with Kern Windows and Doors
Ready to transform your Kern County home with high-quality replacement windows and doors? Join your fellow Kern County residents who trust Kern Windows and Doors for their window replacement and installation needs. Experience the comfort, energy savings, and enhanced curb appeal that come with our top-tier products and unmatched customer service.
Get in touch with us today to request a free, no-obligation estimate and start your journey toward a more beautiful and energy-efficient home in Kern County.
READ REVIEWS GET ESTIMATE (555) 555-5555 We Make Kern County Homes Better, One Window at a Time Financing Available We offer flexible financing options to help you achieve your home improvement dreams without breaking the bank. Learn about our financing plans and start your project today!
At Kern Windows and Doors, we're not just improving homes; we're enhancing lives in Kern County. Join us in making your home more beautiful, energy-efficient, and comfortable with our top-notch replacement windows and doors.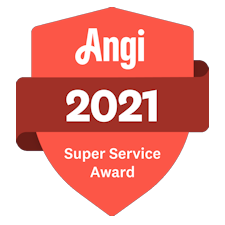 The Go-to Window Company
"Metropolitan High Performance Windows is the go-to window and door company in my neighborhood. They've been helping homeowners in my community update their homes with new windows and doors for decades, and they have a reputation for precision replacement window and door installation. I wouldn't trust anyone else to provide me with high-quality, energy-efficient windows and doors for my home!"
~ The Meekers, Los Angeles (Angie's List Reviews)
Contact Us
Metropolitan High Performance Windows has been installing beautiful, energy efficient, and affordable replacement windows and doors for over 20 years.
Getting an Estimate is Easy!
To learn more about our windows, doors and installation service or to get an estimate, give us call at 800-995-8878 or email.