Citizens of Fallbrook Are Lowering Their Energy Usage With High Performance Replacement Windows
Fallbrook is located in San Diego County California. The area has not yet become an incorporated city. The population is right around 30,000 people. It sits on 17.5 square miles of land. There are only around 1700 people per square mile. This makes it one of Southern California's least populated areas. Locally it is known as The Avocado Capital of The World because of its multiple avocado groves. It is also locally known as "The Friendly Village."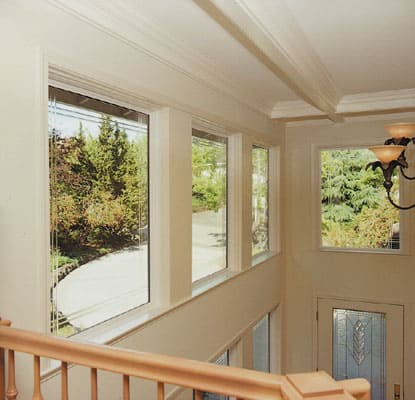 The climate in Fallbrook is outstanding. The average yearly temperature is right at 60 degrees. The ocean breezes keep the humidity at a lower level that other parts of Southern California. There are a few months during the Summer when the weather gets a little warmer. It is not unusual for the temperatures to get into the upper 90s. The residents of Fallbrook are not used to these higher temperatures. They retreat indoors where they can control the temperatures with their air conditioning.
San Diego Gas & Electric, the company that supplies Fallbrook with its electricity is offering rewards in the form of credit to residents that can lower their energy usage on certain days of the week. They are calling this, "Reduce Your Use Rewards."
Metropolitan High Performance Windows has a great way for residents of Fallbrook to reduce their energy usage every single day.
Replacement Windows – Did you know that your windows are responsible for as much as 70% of the heat that enters your home in the warmer Summer months? Replacing your windows with more energy efficient windows can help lower this number. Metropolitan High Performance Windows has a huge selection of replacement windows that can help you lower your energy use and costs.
Vinyl Windows – Not every window is created equally. Some windows are better than others. Our vinyl windows are better because they offer more choices, are easier to clean and maintain, last longer and they are more affordable.
Window Installation – Having your windows installed by a professional is just as equally important as replacing them. If your new windows are not properly installed, they will not help you reduce the amount of heat that comes in your home during the warm Summer months. All of our window installers have a minimum of seven years experience installing windows, and they must meet strict certifications before we let them work for us.
Lowering your energy costs is easy with replacement windows from Metropolitan High Performance Windows. Contact us today for a free in home estimate and find out how much money you could be saving every single month. Give us a call today at: 1-800-995-8878.