Residents of Escondido Are Keeping The Heat Outside With High Performance Replacement Windows
The city of Escondido is located North of San Diego. The word Escondido means hidden in Spanish. The city gets its name because its location is somewhat hidden. It sits at the bottom of a valley that is surrounded by rocky hills. Escondido is one of the oldest cities in the area. The city was founded in 1888, and it has a current population of around 143,000 people.
Like much of California, the city of Escondido is growing at an extremely fast rate. When the city was first settled it had a population of 541 people. By 1950 that population had grown to well over 6000 people. In 1990 the population had grown to over 64,000 people. Popular communities like: Hidden Meadows, Hidden Trails, and Jesmond Dene have helped fuel the cities popularity. The city of Escondido sits on exactly 37 square miles of land. That means that there are approximately 3900 people per square mile.
The residents of Escondido enjoy a mild climate throughout the entire year. The average high temperatures in the Summer will reach the upper 80s. This happens in July August and September. In the Winter, the low temperatures average in the lower 40s. These temperatures exist for about five months out of the year.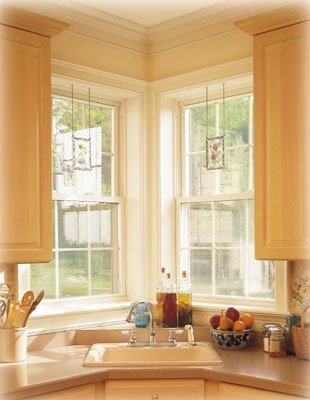 The growing population of people has forced city engineers to come up with green energy ideas. The entire state of California is leading the United States in green energy designs and platforms, and the city of Escondido is no different. The cities' website offers tips and tricks to help residents and businesses help reduce their carbon footprint.
As many residents look out their windows and try to think of ways that they can help reduce their carbon footprint, they don't even realize that the window they are looking out is responsible for as much as 30% of their annual energy costs. New replacement windows can reduce this number, and Metropolitan High Performance Windows is here to help by offering more energy efficient replacement windows.
Replacement Windows – Replacing your older windows can be one of the most economical green improvements that you can make. Our new replacement windows can help reduce the amount of heat that comes through your windows. Our windows are constructed like  a sandwich and in the middle is a heat prevention barrier of Argon gas. This gas acts like a shield, and it keeps the heat from entering your home.
Vinyl Windows – When most people think of replacement windows, they think of expensive aluminum replacement windows. Today you will find that vinyl replacement windows are more affordable, easier to clean, and they even look better.
Window Installation Services – Proper window installation services are just as important as the newly designed energy efficient windows. Sloppy window installation will defeat the entire purpose of replacing your windows by creating energy leaks. At Metropolitan High Performance Windows, all of our window installer have at least seven years of experience before we send them to your home or business.
At Metropolitan High Performance Windows we know how important your windows are. They allow you to see what is going on outside, and they provide lots of natural sunlight for your home or business. Covering your windows to try and keep the heat out doesn't work, and it just blocks your view. Give us a call today at: 1-800-995-8878 and let us show you how affordable replacement windows are.