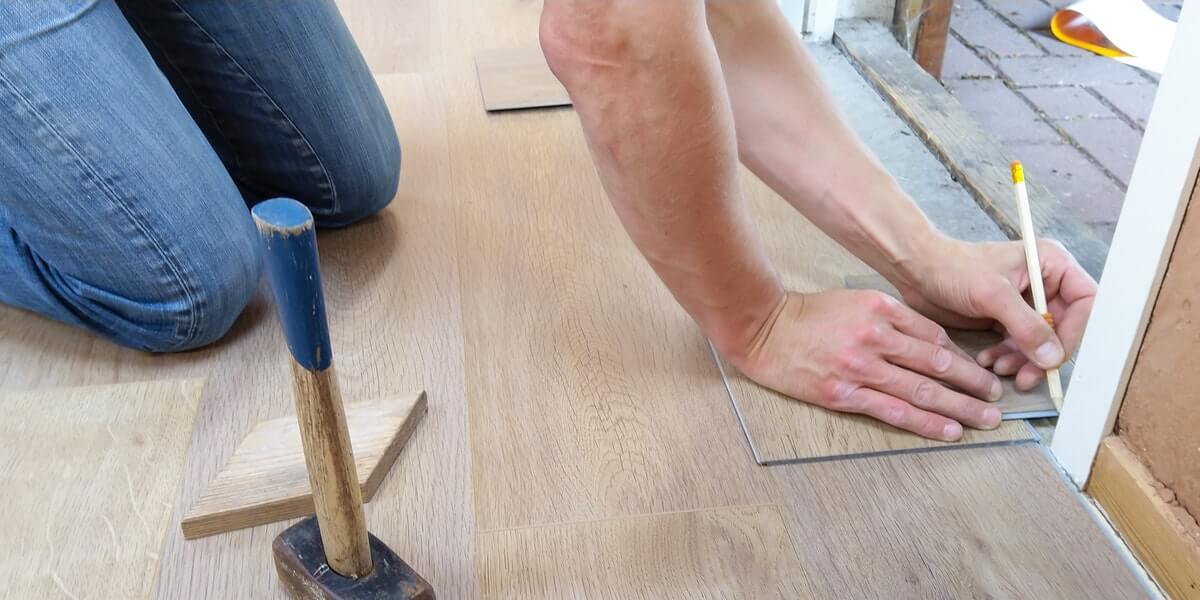 3 Common Home Renovation Challenges
Do you plan on staying in your home for the foreseeable future?  Are you considering selling and want to increase the resale value of your home?  If the answer is YES, now is a great time to invest in home improvements.  The economy is booming and home values are increasing.  This is a prime time to take advantage of the thriving industry and tackle some home renovations.  But before you kick off your home improvement project, make sure you take the time to account for some common home renovation challenges.
Your home renovation project may seem straightforward on paper, but it can easily transform into something else altogether.  By being aware of potential challenges you can better prepare for (and avoid) many of the problems that homeowners face when embarking on a home improvement project.
Identify and Stick to a Budget
If you are not a professional contractor, it can be difficult to identify an appropriate budget for your project.  Do your research!  There are plenty of online resources that can guide you in the right direction.  But do not rely entirely on what you find online.  There are so many factors that are unique to your home and style preferences that you will want to get a few project-specific bids from experienced licensed contractors.
It is always advised to allow for a cushion of 10 to 15 percent to account for unforeseen costs.  A good contractor will help you stay within your budget but you should be prepared to unavoidable inflations or extra costs.
Finance Your Renovation
Are you able to write a check or pay cash for a home renovation project?  Cash and liquid assets are usually the best way to fund your projects — but only if you have enough to spare.  Remember, paying for a home improvement project with cash means you reduce your available reserves for emergencies, retirement accounts, or investments.
Does your credit card offer lucrative points or rewards for purchases?  This is a great option if you plan to pay your balance at the end of each month.  You can also consider applying for a credit card with zero-interest for six months or a year.  Some homeowners will pay off one zero-interest card with another zero-interest card.  This method can be risky, but if managed responsibly, will allow for a no-interest loan.
Have you considered financing your home renovation project?  There are plenty of lending partners to choose from.  You can work with the lenders directly, or a qualified contractor can help you through the process.  Opt for a contractor who works with a number of finance partners so you have a lot of options and programs to choose from.  Lots of options means you stay in charge and select the rate, term, and payment plan that works best for your situation.
Hire the Right Contractor
With great power comes great responsibility.  This was true for Spider-Man, and it's true for your contractor.  One of the most detrimental home renovation challenges is choosing the wrong professional.  Hiring the best contractor for you and your project can be the difference between an exciting, low-stress process and an absolute fiasco.  Your choice will determine the quality of craftsmanship and will keep unexpected costs—and your stress-levels— to a minimum.
But how do you ensure you hire a reliable contractor for your home improvement project?
Get Referrals:  Talk with family, friends, neighbors, real estate agents and others who have built projects similar to yours.  Browse professional listings like Yelp, Angie's List and Home Advisor to find contractors in your area.
Verify Licenses:  Make sure any potential contractor is licensed, insured, and in good standing with your state's licensing board.  In California, the Contractors State License Board (CSLB) protects consumers by licensing and regulating the state's construction industry.
View Portfolio:  Browse photos in their portfolio.  See how the work lines up with the scope of your project.
Check References:  Browse your contractor's professional listings for reviews by customers.  Ask for a list of references and speak to past customers about their experience working with the contractor.
Ask Questions: Does the contract include finalized costs?  Does the project require a permit?  Does the work carry a warranty?  Do you spot any contractor red flags?
Put Time in Now to Avoid Home Renovation Challenges Later
With proper planning and research, you can find a quality professional that will complete your home renovation project to your satisfaction and help you get the most out of your remodeling dollar with proper budgeting and financing.  Invest time in the beginning and remember that spending a few extra dollars for a licensed, high-quality contractor could help you avoid common home renovation challenges and save you thousands of dollars in the end.