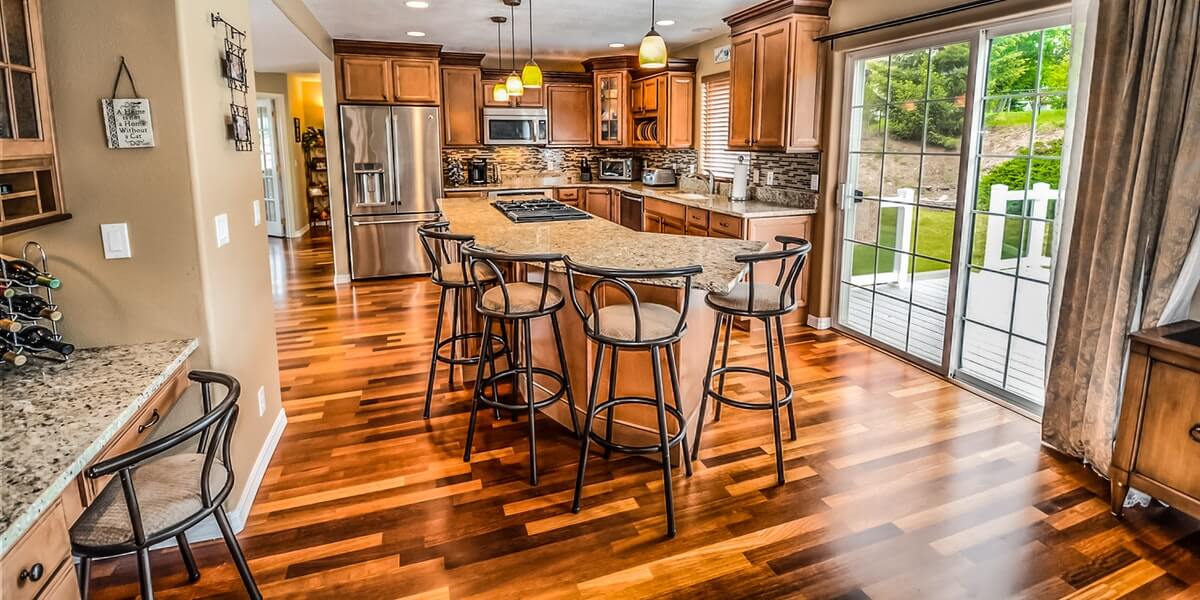 10 Home Renovations That Will Hurt Your Home's Value
Homeowners often consider renovations that will boost their home's value for resale.  However, many home improvements do not offer the expected Return on Investment (ROI).  While some home renovations make financial sense (like replacement windows and patio doors), its best to avoid those remodeling projects that will hurt your home's value.
 Lavish Light Fixtures

Falling in love with lavish light fixtures is one common home improvement mistake.  While it's tempting to pick a new and exciting style, simple is best.  The big rage today will look dated when it's time to sell your home.

Too Much Carpeting

While laying down carpet throughout your home has its perks, the negatives far outweigh the positives.  Carpets are quick to wear down and show damage, especially when compared to hardwood and laminate floors.  Furthermore, your color and texture preferences might not match those of potential buyers.  Most homebuyers are willing to pay more for a home with hardwood floors.

 Excessive Wallpaper

With its patterns and textures, wallpaper is one design choice that might deter potential homebuyers.  Wallpaper is very taste-specific and notoriously hard to remove.  Fresh paint and neutral colors are your best bet to create a universally appealing look.

 Bright and Bold Paint

Bright paint colors are another deeply personal style choice.  While you may love the artistic look and feel bold paints bring to your home, they can turn off any potential buyers.  Fortunately, repainting your home is a relatively easy project.  If you plan to resell at any point in the future, choose neutral colors to present homebuyers with a blank canvas.

High-End Kitchen

Many homeowners dream of an elaborate kitchen remodel.  And while it is tempting to splurge on a flashy kitchen renovation, the resale value is actually less than what you'll invest.  By focusing on the most outdated and worn aspects of your kitchen you can avoid spending too much on a home improvement project that won't offer a good return on investment.

 Luxury Bathrooms

Upgrading your bathroom can add value to a home, but don't get carried away.  A luxurious, personalized bathroom might fulfill your fantasies, but it could scare off potential homebuyers who don't share your vision.  Keep it simple and consider upgrades that will appeal to a wider audience.

 Built-In Electronics

Built-in or customized electronics that take up space could turn off potential homebuyers.  As with all home renovations, over personalization usually leads to a decrease in home value.  This is especially true with technology which can quickly become outdated.

 Room Conversions or Expansions

Each bedroom adds value to your home.  Converting a bedroom to a home office or combining two small bedrooms could be a costly mistake.  If you need a home office, be sure to avoid bulky, built-in furniture.  If your bedroom is small, don't knock down walls – opt for lighter colors and slim furniture

 Swimming Pools or Hot Tubs

Many homeowners believe a swimming pool or hot tub can add value to your home, but it can actually decrease the value of your home.  In addition to being a deterrent to many homebuyers, the cost to build and maintain a pool or hot tub are not worth it for many homeowners.

 Over-the-Top Landscaping

The wrong landscaping investment can be a costly mistake.  Homeowners who undergo a project in the name of "curb appeal" often regret their decision and discourage potential homebuyers.  Instead of adding value to your home, an extravagant landscaping project will increase maintenance needs.  Keep your yard simple and easy to maintain.