Residents Of Pasadena, California Are Keeping their Utility Costs Lower With Replacement Windows
WINDOW REPLACEMENT LOS ANGELES
Pasadena, California may be known for being the home of the world famous Rose bowl www.rosebowlstadium.com , but over 137,000 people call the city of Pasadena home. To them, the city is much more than a host for an annual football game. The city of Pasadena also has quite a cultural and scientific community as well.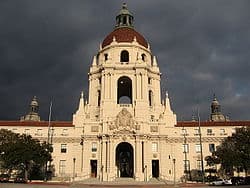 The weather in Pasadena is considered to be on the mild side, and its weather is heavily influenced by the San Gabriel Mountains. The average high temperature in the Summer is in the upper 80s. There have been cases of record breaking temperatures that exceeded 100 degrees in the Summer, but these are unusual.

In the Winter, it rarely gets below 40 degrees, and for the most part the temperature remains in the upper 40s. There have been times when the temperature dropped to well below 20 degrees, but just like the record temperatures in the Summer, these record breaking low temperatures are rare.

During the mild Winters the citizens of Pasadena like to keep nice and warm, and during the hot spells of Summer, they like to keep nice and cool. These are definitely the two peak energy consumption times of the year. Utility bills get higher in order to try to keep things warmer or cooler.

The city of Pasadena prides itself on being a "green" city. Their website lists several different green videos and documents that the residents can use to help them save on their utility costs. They have even gone so far as to appoint a "Green Team" that helps everyone create a greener lifestyle.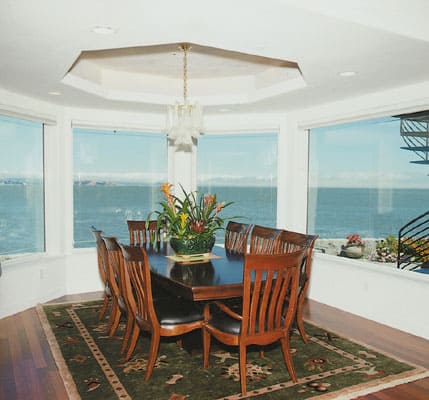 There are 6 zip codes in Pasadena where home owners might have old windows they are looking to replace with new vinyl replacement windows, including 91101 , 91103 , 91104 , 91105 , 91106 , and 91107 .   If you are thinking about replacing your windows with new energy efficient vinyl, dual pane windows and you live in Pasadena, CA, then you can check with the city here to review current rules and regulations www.ci.pasadena.ca.us
For complete news on whats going on in Pasadena and surroundings, check with www.pasadenaweekly.com
Pasadena Window Replacement: One great way to take control of your own green changes is by replacing your windows. Replacement windows can offer as much as a 30% reduction on your total electrical consumption. Older windows are great at letting that beautiful sunshine in, but they also let in the heat and cold too.
Pasadena Professional Window Installation: Our window installers are highly trained, and very efficient at what they do. They will take precise measurements making sure that your new replacement windows not only fit perfectly, but look great too.
Pasadena Vinyl Windows: Our vinyl replacement windows come in a variety of style and colors to choose from. Choose from popular window styles like: casement, awning, double hung, or horizontal slider windows. Our windows look great, and they keep the heat and cold outside where it belongs.
Pasadena Window Repair Services:

 

If you need any minor home window repair, our window specialist can also help you.
At Metropolitan High Performance Windows, we know how important saving money and creating a greener environment is. That is why we offer a no obligation free estimate. Learn how much you could be saving with our replacement windows by calling us direct at, 1-800-995-8878.