Irvine California Residents Searching For Green Energy Alternatives Are Letting their Energy Costs Go Right Out The Window
WINDOW REPLACEMENT ORANGE COUNTY
Irvine, California was one of the first planned cities in California. It was drawn up and planned by the Irvine company in the 1960s, and it has become one of the best planned cities in the history of the United States. In 2008, CNNMoney.com listed Irvine as the fourth best place to live in the United States. In September of 2011, Irvine was listed as the 5th best city in the entire United States by Businessweek magazine, and if those two were not good enough, The Federal Bureau of Investigation reported that Irvine had the lowest violent crime rate of any city in the United States.
As if all of those great qualities were not enough to attract people to the city of Irvine, the mild weather certainly is. When most places in the United States are sweating it out during the Summer, the residents of Irvine are enjoying high temperatures in the mid 80s. There have been record high temperatures that exceeded 100 degrees, but these are quite rare. The Winter in Irvine is mild as well with an average low temperature of around 40 degrees.
Even though the temperatures are on the mild side, there is still quite a large demand for electricity during the peak Summer and Winter months. Residents of Irvine are using their central air and heat to keep the temperatures in their homes and businesses perfect around the clock. The city is encouraging everyone to try and adopt a greener way of life. The city of Irvine even provides some Summer energy tips for its residents.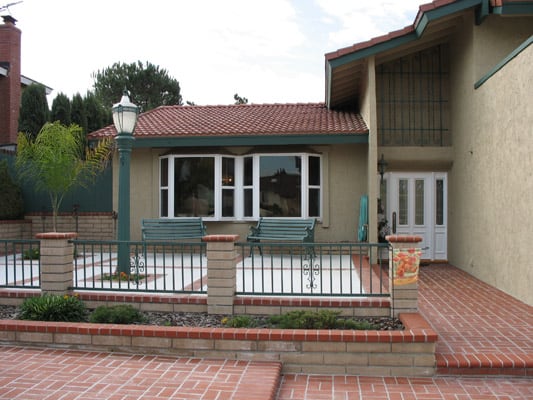 With everyone on the lookout for a greener way to live, they often overlook some of the most common ways to reduce energy costs. How old are your windows? Most people don't even know, but inefficient windows can account for more than 30% of your electrical costs. Do you think that replacing your old windows with newer more energy efficient ones would be a good idea? Metropolitan High Performance Windows can help by offering their services.
Irvine Window Replacement: Windows are great at providing the natural light that most people want in their homes and businesses. Windows can also be the source of a lot of the heat that comes in too. Efficient replacement windows let in light, and block out heat. Older windows can't do this.
Irvine Window Installation:

 

 This is just as important as the windows themselves. Inexperienced window installers make for sloppy window installations which in turn cause energy leaks. Energy leaks just end up costing you even more money. This can all be avoided with professional window installation.
Irvine Vinyl Windows – One of the most energy efficient windows on the market today would have to be vinyl windows. They look great from the inside and out, and they are extremely affordable. Our vinyl replacement windows use a high performance glass that keeps heat out.
Irvine Window Repair Services:

 

If you need any minor home window repair, our window specialist can also help you.
At Metropolitan High Performance Windows, we have been providing businesses and homeowners with great windows for years. We have been awarded the top dealer for nine years in a row, and all of our window installation experts have a minimum of 7 years of experience installing windows. Give us a call today at: 1-800-995-8878 for a free estimate. Find out just how effective window replacement is.