Anaheim Residents Can Help Create A Greener Environment With Replacement Windowpane
WINDOW REPLACEMENT ORANGE COUNTY
Orange County, California consists of many different cities. The most populated city just so happens to be the city of Anaheim. Just over 330,000 people call the city of home, and that number is growing even as you read this. This larger population along with the expected population growth puts a strain on the cities resources. Residents are consuming power faster than it can be generated, and utility bills are growing right alongside the population.
Anaheim is best known as the location for Disneyland, but with so many people who also live there, there are 7 zip codes where home owners might have old windows they are looking to replace with new vinyl replacement windows  including 92801 , 92802 , 92804 , 92805 , 92806 , 92807, and 92808 . If you are thinking about replacement windows with new energy efficient vinyl, dual pane windows, then you can check with the city here to review current rules and regulations.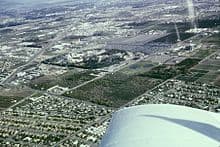 There are ways to reduce energy consumption when it gets hot in the Summer, and when things cool down in the Winter. The everyday conveniences of modern heating and air conditioning are available with the flick of a switch. These are the two most energy consuming appliances in homes and business in and around the city, but most residents don't even realize this.
The city of Anaheim is trying to change the way its residents consume power. They are offering a "Green Power Program" that helps residents save on their power and utility bills.
One way that the residents can save on power consumption is with replacement windows. In the Winter, windows can be responsible for as much as 30% of your heating costs. In the Summer, windows can be the cause of over 70% of all the heat generated in your home or business. You can't live in the dark by covering your windows with curtains. At Metropolitan High Performance Windows, we offer energy efficient windows replacement that allow you to keep the light in, and the heat out in those hot Summer situations. In the Winter, our windows replacement will help you keep the heat in while enjoying the beauty of natural sunlight.
Windows Installation & Repair Service in CA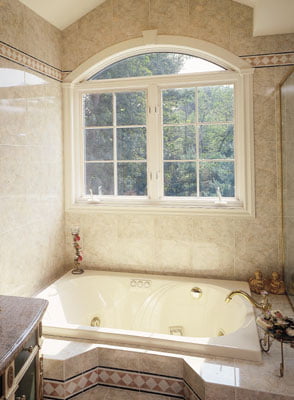 Anaheim Window Replacements: With a multitude of window replacement choices, Metropolitan High Performance Windows has a replacement window for every situation.
Anaheim Window Installation:

 

Replacing your windows should only be done by a trained professional window installer. Inexperienced window installers can create more energy leaks that will make the whole point of replacing your windows obsolete. Let the pros at Metropolitan High Performance Windows install your replacement windows the right way, the first time.
Anaheim Vinyl Windows:

 

Our Vinyl replacement windows help your home or place of business looks good, but at the same time, remain energy efficient.
Anaheim Window Services:

 

If you need any minor home window repair, our Anaheim Window Replacements specialist can give you the expert advice you need.